Belinda Stronach To Receive Honours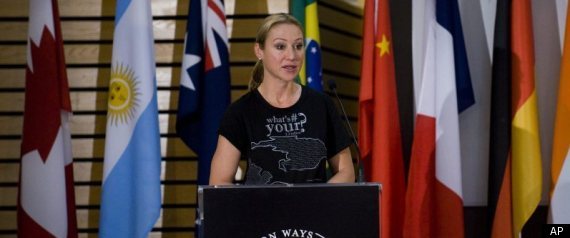 Former federal cabinet minister Belinda Stronach and Winnipeg-area MP Joy Smith are being honoured by the Canadian National Committee for UN Women.
Stronach and Smith, who represents Kildonan-St. Paul, will be receiving the organization's honorary tribute at a ceremony Monday in Ottawa.
The ceremony will be attended by Michelle Bachelet, under-secretary general and executive director of UN Women, and hosted by MP Justin Trudeau and his wife Sophie Gregoire.
The honorary tribute is awarded each year to a Canadian who has made significant contributions to the advancement of women's empowerment both in Canada and abroad.
The committee says in a statement that Stronach is being honoured for her work on gender and humanitarian issues through The Belinda Stronach Foundation, which funds a wide spectrum of programs supporting women and girls.
The committee says Smith will be recognized for her contributions to gender equality through her advocacy of anti-trafficking legislation.