Ottawa Lobbyists Want Feds To Set Out Clearer Rules For What They Can And Can't Do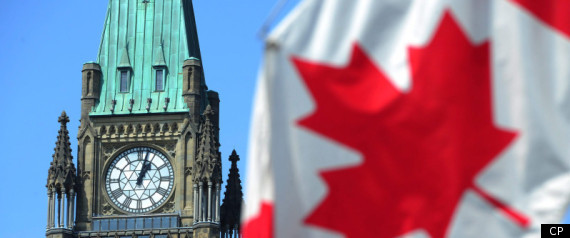 OTTAWA - They spend their days trying to persuade the feds to do things for other people. Now lobbyists are trying to get the government to do something for them.
They plan to press the Harper government in the coming weeks to set out clearer rules for what lobbyists can and cannot do, from working political campaigns to chatting up MPs at cocktail parties.
They also want the federal lobbying commissioner to tell them ahead of time if any of their activities will get them in trouble under the Lobbying Act.
Many of them sat out the last federal election for fear of running afoul of the rules.
"You really have no idea what's prohibited," Neil Finkelstein of the firm McCarthy Tetrault told a group of lobbyists at a conference in Ottawa on Tuesday.
"The situation is out of control."
One lobbyist told the room his public-service wife came home from a seminar at work in which lobbyists were called "bacteria" because they "make things go bad" but occasionally can be "good for things like yogurt."
The line got a laugh, but it also underscored the public's dim view of lobbyists.
"We are in the business of providing sex and drugs and hockey tickets to public officials," Robin Sears of Ensight Canada joked to his colleagues.
The lobbyists say they will make a number of recommendations later this fall to a parliamentary committee reviewing the Lobbying Act.
Those recommendations include asking the commissioner to step in when it appears the government does not respect the spirit or letter of the act.
They also plan to push for changes to disclosure rules so all lobbyists involved in meetings are named on monthly reports, which is not the case now.