Electric Toothbrush Recalls: Colgate-Palmolive Received Reports That Some 'Exploded'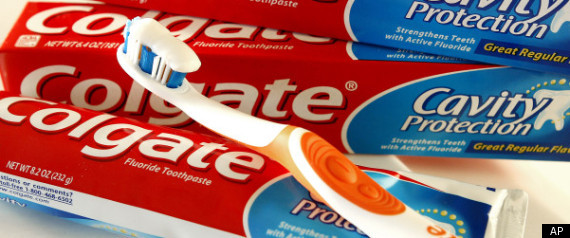 TORONTO - Colgate-Palmolive is recalling a battery-operated electric toothbrush after receiving reports the devices exploded in the hands of some users.
In a blog post dated last March, one Montreal man reported that while he was using his Motion Electric Toothbrush, the batteries blew out of the base of the toothbrush handle, flying across the room.
Health Canada says there have been nine reports of explosions with the toothbrush in Canada, though none has resulted in long-term injuries.
The department is advising consumers who have this brand of electric toothbrush to stop using the device, which is no longer licensed for sale in Canada.
The company isn't making the Motion Electric model anymore, but there may still be some Motion Electric Toothbrushes in stores until the recall is completed.
Freelance scriptwriter Jack Ruttan was brushing his teeth before bed one night last March when his electric toothbrush exploded.
"It just went Boom! and blew the bottom of the toothbrush out," said Ruttan, who added the force of the explosion split the handle of the device.
He initially thought the blame lay in the cheap batteries he had bought for the toothbrush, but he nevertheless got in touch with Colgate-Palmolive to tell them what happened.
Ruttan said company representatives professed surprise, and asked him to send them the toothbrush by courier. He said Colgate-Palmolive did not reimburse him for the cost of the toothbrush.
"They sent me some coupons for stuff," he said. "Merchandise. Like $20 or so of Colgate stuff."
After he posted a report of the event on his blog, three other people commented about experiencing similar incidences with the toothbrush.
The Motion Electric Toothbrush is a battery-operated device. The head of the unit contains both rotating and stationary brushes and the handle contains the motor and the battery.
Health Canada says consumers who have the toothbrushes should contact Colgate-Palmolive directly at 1-800-268-6757 or motion@colpal.com for more information.