Organized Crime Unit Probes Party Store Threats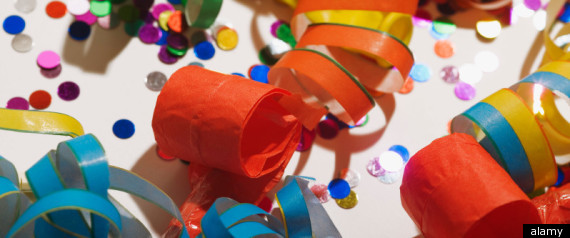 The owner of a party supply store who has had to close his business repeatedly because of several bomb threats in recent days is offering a $10,000 reward for any information about who was responsible.
Amazing Party and Costume will be reopened when extra security measures are installed, owner Shawn Hamilton said Wednesday, one day after a seventh explosive device was discovered there.
The organized crime unit of the Toronto police is investigating the unwelcome deliveries. Hamilton insists he's not connected to organized crime but said, "I know people that know people.
"Even the underground is going to be looking for you as well as the police, the government and now I hope the public is going to participate in finding this individual person or persons," Hamilton said after announcing a $10,000 reward for anyone who has information leading to the arrest of the alleged miscreant.
"I've heard that people [who are] involved with organized crime are going to look and assist and ask question and hopefully dig this up."
The previous packages were found at the store over the Halloween weekend and on Monday.
Investigators confirmed that at least two packages contained "sophisticated" explosive devices — a mix of incendiary and explosive devices — that could cause death or serious damage.
"It's been very traumatic," said lawyer Calvin Berry, who represents Hamilton. "It's all happened very quickly. This is the height of their season for revenue."
Police confident all explosive devices removed
Berry and Hamilton say they have their suspicions about who is behind the incidents.
"We have some ideas and also some theories and so forth but we thought it best, at least at this juncture, to let the police do what they do best," Berry said.
Employee Dhalija Rahm said the incident has left her co-workers scared.
"My family is worried about me, my friends are worried about me," she said. "So it's a very difficult thing for us right now."
Insp. Gerry Cashman said police believe they've removed all the dangerous devices from the store.
"We're confident that we've done the best we can in getting those devices out of there," he said. "If there's another one then we'll go back to square one and shut the premises down."
A statement posted on the store's website apologizes to customers for the closure and says the store will announce on its website and through a Facebook page when the store will open again.