The Olsen Twins: From Walmart To Fashion Week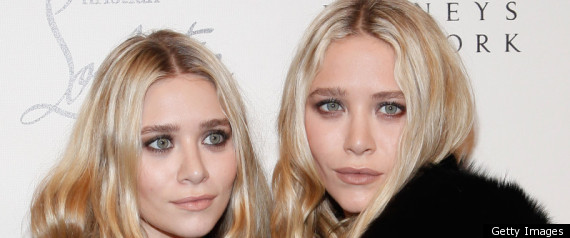 Interview Magazine :
Joseph Altuzarra, Prabal Gurung, and Mary-Kate and Ashley Olsen for The Row: Those were the 2011 nominees for the Swarovski Award for Womenswear, the CFDA's honor for emerging talent in ready-to-wear design. Altuzarra honed his skills at Givenchy, Gurung at Bill Blass, and the Olsens at . . . Wal-Mart. But while the "Save Money, Live Better" monolith of mass consumerism might not be the most obvious training ground for the higher ranks of American luxury, the Olsens are not to be underestimated. By the time they were 18, the former child stars had successfully parlayed their shared role as Michelle Tanner on the late '80s TV comedy Full House and twin performances in a series of direct-to-video films for tweens into a $1 billion-a-year business called Dualstar that merchandised dolls, makeup, accessories, and, of course, clothing. In fact, the Olsens—who had been wearing samples from the likes of Marc Jacobs and Chanel, cut down to children's size, from the age of 6—have always had an uncanny ability for translating runway fashion for their avid young following.
Read the whole story: Interview Magazine