Government Spending Review Could Mean Cancellation Of Entire Programs: Clement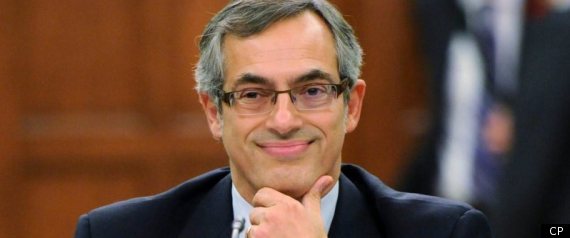 OTTAWA - Treasury Board President Tony Clement says the drive to cut back government spending could mean axing entire programs.
But at the same time, some will be spared outright, Clement told a Commons committee on Thursday.
"In some cases, the budget may have zero reductions in certain programs because it is deemed that that is the appropriate thing to do and in other cases the reduction could be anywhere form zero per cent to 10 per cent," he said.
"And in some cases, if the program is deemed to be not useful to Canadians the reduction could be 100 per cent."
Clement was asked the question in the context of whether the budget for Veterans Affairs could be spared entirely from the spending review.
That would follow the example set by governments in the U.S., U.K. and Australia which has committed to protecting veterans' departments from budget cuts.
In Canada, Veterans Affairs is already shaving $226 million from its spending, citing a declining number of clients for it to serve.
But Clement wouldn't commit to stopping any further cuts there.
He said the results of the spending review will be released for next year's budget and "once that is done then there will be an opportunity to debate it in the House of Commons, I can assure you of that."
A cabinet committee is currently going through submissions from every government department, laying out how they could save five or 10 per cent of their budgets next year.
On top of that, consulting firm Deloitte and Touche was given a $19.8 million contract to review those suggestions and also come up with ideas of its own.
The entire exercise is part of an attempt to shave $4 billion a year in spending to tackle the deficit.
Initially, the spending review was designed to help the government balanced the budget by 2014-2015. That's now been delayed a year at least.
But the review is about more than cuts, Clement said.
"This exercise is also about at least starting the process of transformation of the public service so that it can deliver excellent quality services to Canadians at a price that is affordable and sustainable over a longer period of time," he said.
NDP MP Mathieu Ravignat suggested the Conservatives aren't being clear about what transformation means.
"It's a little bit difficult for Canadians to understand why you're cutting in public service jobs while you're giving money to external consultants by the boatload," he said.
"So is really this transformation just really an exercise in the privatization of our public service?"
Clement said the use of consultants isn't an ideological decision.
"We're looking at it from a common sense point of view to see whether there is a practical, pragmatic way to deliver services to Canadians."