Holiday Decorating Tips For Small Spaces From Debbie Travis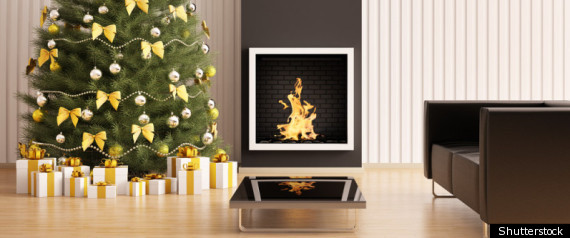 City living definitely has its perks: access to a plethora of restaurants and fabulous shopping out your front door are just a couple. But living downtown can often mean living in a small abode, whereas suburbia is spacious and houses actually have backyards. Squeezing into such small spaces -- as more and more people are doing these days -- can hinder one's ability to dress-up a living space in a festive way.
Since it's always nice to add a little holiday warmth to your home (whether you live in a semi-detached, in a condo tower or townhouse condo), we wanted to offer some simple tips on festively fixing up your space. We chatted with Debbie Travis, Canadian home decor expert extraordinaire and well-known television host, to get some of her tips on giving your residence a festive feel -- without going overboard or over budget.
Keep It Simple With A Singular Tree