Year In Review 2011: Canada's Top 5 News Winners Of The Year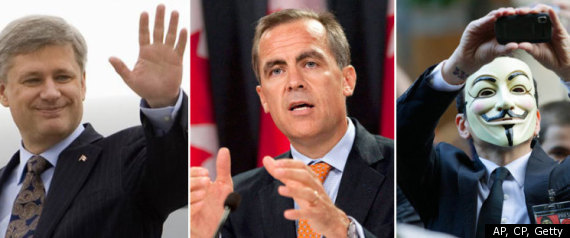 For some, 2011 was a very good year. We look at Canadians who beat the odds, got their way and changed the world in 2011.

1. STEPHEN HARPER
Standing on stage in Calgary with red and blue confetti falling around him, Stephen Harper looked mighty pleased.
"What a great night," Harper declared on May 2. Canadians had given him just what he had spent five weeks asking for: "a strong stable, national, majority Conservative government."
It had taken the Conservatives 18 years to return back to office with a majority. Canadians, once spooked by Liberal ads that warned Harper might put troops in the streets with guns, had seemingly warmed up to the Tory leader after two minority governments.
"The country wanted…a steady hand at the wheel," Dimitri Soudas, Harper's long-time aide, told The Huffington Post.
Although Harper continues to draw criticism from his own caucus members, the media and opposition MPs for being too controlling, Soudas said the Prime Minister's decisiveness makes him a stronger leader.
"You have two types of prime ministers: you have prime ministers who are in control and prime ministers that have absolutely no control over the destiny of the country," Soudas said. "I think the vast majority of the country want a prime minister who is in control, and in charge and taking the country in the right direction — and that applies to Stephen Harper, that applies to Jean Chretien and it applies to Brian Mulroney."
The Conservative leader's success, Soudas suggests, is due in no small part to his work ethic.
"He works harder than anyone around him, whether it is his staff, or quite frankly cabinet ministers. He is someone who knows every single file inside out," Soudas said.
Guy Giorno, Harper's former chief of staff and the man who ran the Tories' election campaign this spring, suggests Harper won because he never took his eye off the ball: the economy.
"Voters trusted him as the person they wanted to continue to lead Canada during tough economic times," Giorno said. "People saw in him someone who was willing to make tough decisions."
What does Harper want to do with his new majority? Giorno and Soudas both point to Harper's desire to "restore" Canadians pride in their national institution and elevate Canada's stance on the world stage.
But at home, the first few months of a Harper majority government have been defined by his grip-tight hold on Parliament as he passes controversial legislation.
Soon after the House of Commons reconvened in June, the Conservatives brought in back-to-work legislation for Canada Post employees. The government threatened to do the same to Air Canada employees this fall, leading some to suggest that the Tories were undermining the legal right of workers to strike.
Then came criticism from the provinces, most notably Quebec, western wheat farmers and opposition MPs that the Tories were refusing to listen to their complaints and cutting debate.
While the Conservatives' omnibus crime bill attracted international criticism for focusing on punishment rather than rehabilitation, Harper's Justice Minister Rob Nicholson refused to bend to Quebec's wishes that the legislation be amended to soften its treatment of young offenders. The Tories also scoffed at the province's demands that it not destroy the long gun registry's records.

As the country braces for deep cuts to balance the bleeding federal deficit, will the next four years result in a sharper Conservative Canada?
Harper won't do anything he didn't tell voters about during the election, Giorno suggests.
"You kinda have to live within the compact that you reached with the voters," he said. "What people are going to continue to see is the Stephen Harper they have been seeing."
— Althia Raj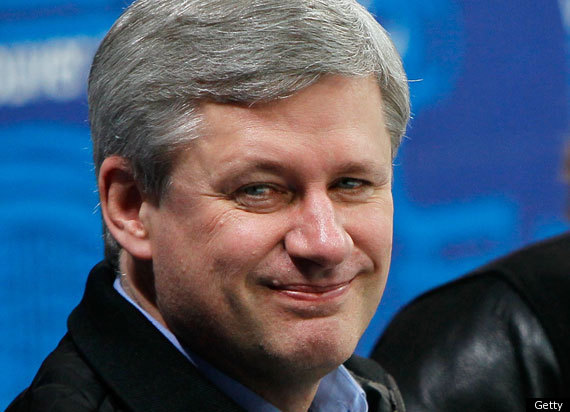 All smiles. Prime Minister Stephen Harper led the Conservatives to their long-sought majority government. (Getty Images)

What were the biggest Canadian news stories of 2011? We want to know. Tell us on Twitter using the hashtag #2011news