Mentally Disabled Windsor, Ont. Man Flees Facebook Bully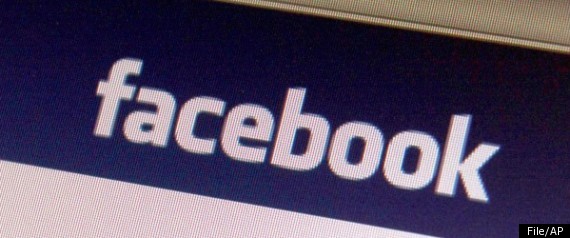 A Windsor, Ont., woman fears the worst for her mentally disabled adult son, who was allegedly bullied out of town and later harassed on Facebook.
Nancy Tessier's 31-year-old son Mike has the mental capacity of a 15-year-old. He has Asperger Syndrome and ADHD.
He's loveable, independent, lives alone and excels at math, his mom told CBC News on Friday.
But Tessier says he left Windsor about a year ago after a female, whom he and his family once considered a friend, began harassing him.
"He said he was never going to have peace here," Tessier said. "He said he was just not safe here."
Neither does he feel safe online.
Tessier claims that he began receiving on Facebook multiple death threats from the woman months ago.
"At the core of this is hate. He thinks everybody hates him," Tessier said. "He starts talking about suicide. I just figure it's the boy who cried wolf and he's never going to do it, but when they're talking about it they're considering it."
Tessier said the woman threatened to cut her son's head off and drink his blood, among other things. She has what she says are screenshots of the postings.
"When I see these things, they are hurtful. I figure I should be strong enough to be able to look at it and not be really hurt every time. But then I imagine my son seeing it and how he must feel," Tessier said, holding back tears as she scrolls through the online postings. "He doesn't cope well with teasing. Mentally he's a 15-year-old boy. He knows he's a man, but mentally he's not."
The woman befriended Tessier's son two years ago.
"She was very likeable," Tessier said.
But the friendship deteriorated, for reasons unknown to Tessier.
"It ended really badly," Tessier said.
That's when the alleged online threats started. Tessier's son began pleading for help so she called police. But nothing came of it, according to Tessier.
So Tessier's son left town. She said her son now lives "a 30-hour train ride away." She wouldn't say where he is, in order to protect him.
"I feel like I have to hover over him forever just so people don't hurt him," Tessier said.
After her son left, Tessier took legal matters into her own hands.
Armed with those screenshots of the Facebook postings, the woman's name, address and date of birth — and a record of the police officer's day journal obtained through a Freedom of Information request — she got a date with a Crown attorney and justice of the peace.
"We should all stand up and say, 'You can't keep bugging our kids.' I don't want kids killing themselves. And I don't want my son to be one of them," Tessier said.
After hearing Tessier's case, the judge decided Wednesday there was enough credible information to issue the alleged bully a court summons.
She is to appear in January.
Tessier immediately called her son with the news.
"We left a message on his phone," Tessier said. "We have great news. I love you. Call me."
It's been two days. Mike hasn't phoned her back.