Francois Legault, Coalition Quebec Leader, Picks Parizeau's Old Riding For Next Election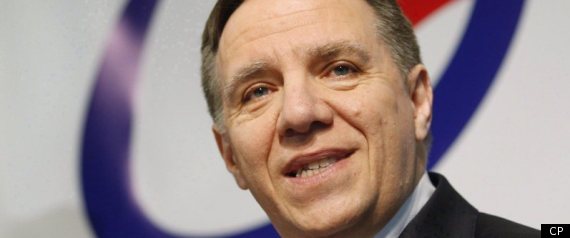 QUEBEC - The leader of Quebec's newest political party has picked his spot for the next provincial election.
Francois Legault, chief of the popular new Coalition For Quebec's Future, says he'll be running in L'Assomption riding, which is currently held by Scott McKay of the Parti Quebecois.
It's a riding with some significant PQ history — it was once held by sovereigntist icon Jacques Parizeau, who served as party leader and Quebec premier.
McKay won the riding on the eastern tip of Montreal island in 2008 with 42 per cent of the vote.
The choice of a PQ-held riding could take some pressure off Legault from critics who have pressed him to find a seat immediately, such as one held by a member of partner-party Action democratique du Quebec.
The ADQ is poised to merge with the Coalition, depending on the outcome of a mail-in vote by the party's 2,500 members to be completed on Jan. 22.
Premier Jean Charest is in the fourth year of a five-year mandate and doesn't have to call an election until December 2013.
The electoral boundaries in L'Assomption have undergone some revisions and it now includes much of Rousseau, which Legault represented for more than a decade.
A spokesman says Legault has roots in the area.
"He's got good relations there," said Jean-Francois Del Torchio. "He knows lots of people there."