Put To The Test: Zebra Press-On Nails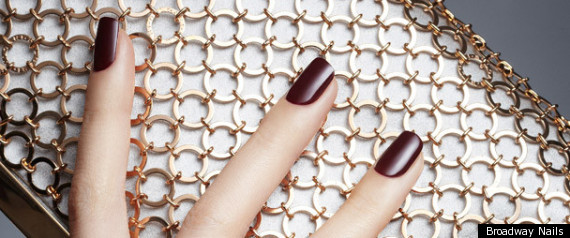 At some point, we've all purchased something whose results were, er, questionable, and didn't live up to our expectations or deliver the results we were so boldly promised. But no more! For the sake of you and your hard-earned money, The Huffington Post Canada Style team is putting the latest products to the test every week.
Testing: Broadway Nails imPress Press-On Manicure In Zebra Stripe
Price: $6
What It Is: Press-on nails in a zebra print -- designed to give your fingers instant sizzle.
How To: The instructions are relatively simple: remove any nail polish you may be wearing and wipe nails with the wet nail cloth that's provided in the kit; select a press-on that fits your nail size; remove sticker from the back of the nail and place the press-on on your own nail; hold for a minute or so.
What We Thought: This was the easiest instant nail lift we've ever had. The entire process took about 10 minutes, and we didn't have to fret about trimming the press-ons in various shapes to fit our fingers (they were the perfect size!). Due to the sheer simplicity of the process, this pack is perfect for when you're running behind schedule and don't have time to actually paint your nails and wait for them to dry.
The Downfalls: We don't know if we use our index fingers more than normal people (maybe it has something to do with all the typing?), but for some reason those press-ons fell off on multiple occasions. The good news is they were easy to press back on. Also important to note: press-ons take a while to get used to -- they can be sticky and may get caught in clothing.
Tips: Select a press-on nail size that's smaller than your actual nail size -- the press-on will look more like actual nail polish and the edges won't dig into your nail beds (which can be painful).

Final Remarks: We really liked having sassy zebra nails. They added oomph to our staple little black dress and, when we were out on the town holding a drink (responsibly, of course), our hands they looked super stylish.
Do you have something you want us to test out? Let us know on Twitter.
Want to make your nail polish last longer? Here are some other tips.