Ontario Cuts: CUPE Poll Finds Residents Prefer Tax Hikes To Cutbacks To Balance Budget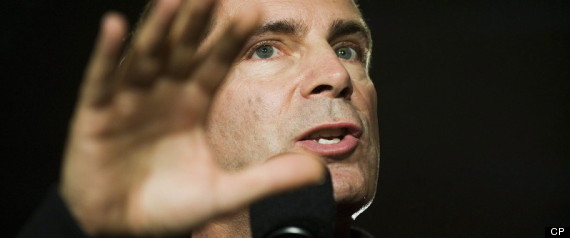 As Ontario's money troubles triggered a warning from a major international credit rating agency, a new poll shows the majority of Ontarians favour balancing the books through tax hikes as opposed to deep service cuts.
An Angus Reid Public Opinion poll, conducted on behalf of the Canadian Union of Public Employees (CUPE), has found that three-quarters of voters say government services need to be maintained or enhanced.
The survey also revealed that 90 per cent of voters would support a new tax on individuals earning more than $500,000, more than 80 per cent are in favour of hiking taxes both on banks and corporations and 47 per cent would favour a 'Robin Hood' tax on financial transactions.
According to CUPE Ontario president Fred Hahn, who presented the results in Toronto on Friday, the desire to consider revenue-generating solutions to contain the bottom line is a sentiment shared by voters across the political spectrum.
"What was most surprising was how strongly supported these measures are, not just by people who said that they supported the Liberals. In fact, we have breakdowns that show that folks that voted for the Tories also (support tax hikes)," said Hahn. "It's widely based -- from the north, from the southwest, men, women."
It's a message Hahn shared on Thursday with the commission charged by Premier Dalton McGuinty with conducting a provincial program and services review.
"Yesterday the commissioners talked to us about their desire for a vigorous public debate about government revenue, so we want to kick-start that conversation. Huge corporate tax cuts don't actually help to stimulate the economy," he said, noting that two-thirds of respondents believe "corporate tax cuts just mean less money for the services they rely on."
The poll surveyed 2,000 Ontarians earlier this month.
The results follow the decision by New York-based Moody's Investment Services to downgrade its outlook on the province's $190 billion debt from stable to negative.
"What the Moody's decision helps us to see is that these ideas have to get more traction," Hahn said. "If government is going to deal with deficit and debt it has to take a comprehensive approach in doing so. Looking at cuts as has been demonstrated over time will hurt the economy. Ignoring revenue is a mistake, and Ontarians agree."