Top 10 Silly 911 Calls: Hamburger-Eating Cat, Sofa Disputes, Club Entry Denied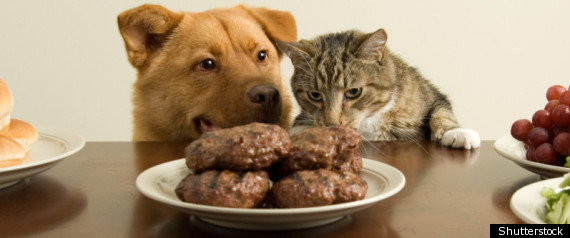 CHATHAM, Ont. - What do hamburger-eating cats, video game squabbles and an unwanted carpet roll have in common?
Chatham-Kent police can't quite believe it, but people in their southwestern Ontario area apparently thought these were all situations requiring an emergency response.
A woman who called 911 because her cats ate her Whopper and she wanted another one earned the dubious top spot on the Chatham-Kent Police Service "Top 10 Silly Calls of 2011."
It's the third annual instalment of the list. Last year's No. 1 was a woman who called police to complain that her ex-boyfriend gave her perfume as a gift, when all she really wanted was drugs.
"It does surprise me that we're still getting these ... calls that are so outlandish," said Const. Michael Pearce.
This year there was such an embarrassment of riches that the force could have issued a Top 20 list, but managed to pare it down to 10, Pearce said.
"We don't want people to stop calling 911 or the police if they need assistance, but we want to make sure that it's police-related," he said.
One of Pearce's favourites that should not have warranted a call to police was about an errant carpet that turned out to be not so errant after all.
A man called to report that he found a roll of carpet on his front lawn and wanted an officer to come to his home. He later cancelled his call when he found out his wife put it there.
Also not requiring police intervention: domestic squabbles over which video game system to play or who gets to sleep on a certain side of a sofa.
Pearce said he suspects alcohol was a factor in some of the top 10 calls.
THE FULL TOP 10 LIST:
Loading Slideshow
Stop Making Noise

During a snow emergency in early February, a woman called police to complain that snowplows were cleaning her street and making too much noise.

Planning To Disown Mother

A 17-year-old youth called police to seek advice. He wanted to know if he could disown his mother because she wouldn't give him money.

Rolled Up Carpet -- On Lawn

A man called police because he found a roll of carpet on his front lawn and wanted an officer to attend his residence. He cancelled having police attend when he found out his wife put it there.

Night Club Entry Denied

A woman called 911 after being denied entry to a local night club. She forgot her identification and wanted an officer to attend to query her name to prove to the security staff that she was of legal drinking age. When she was told police don't do that, she argued that they should.

Ditch The Dope

A man called 911 to request an ambulance for a friend. Before disconnecting the call, the call taker overheard a man in the background say, "Don't worry, I'll get rid of the dope". Needless to say, police were dispatched as well. True to his word the man must have ditched the dope as officers didn't find any.

I See Small Lions

A man called police when he saw a "small lion" cross the road in front of him. He was also quick to point out that he had not smoked any drugs... that day.

Refusal To Share Sofa

A woman called police to have a man removed from her residence. She no longer wanted his company after they were sharing a sofa to sleep on. She wanted the other end but the man wouldn't switch.

Faking Car Theft

A man called 911 to report that his vehicle was just stolen from his driveway. He provided a description and the direction of travel. Officers scoured the area but were unable to locate it until they attended his house and found it right where he left it. He attempted to cover his mistake by fabricating a story that the suspects returned the "stolen" car to his driveway and fled. Officers didn't buy it. It turned out the man saw a vehicle just like his drive by his house and jumped to the conclusion his had been stolen.

XBOX Vs. Wii

Police responded to a 911 call when screaming was heard in the background during the telephone call to police. The investigation revealed that a couple were arguing because the man wanted to play XBOX while the woman wanted to play Nintendo Wii. The tipping point occurred when the man opened a new package of cigarettes when another package was already open.

Cat Eats Burger

A woman called 911 because her cats ate her Whopper and she wanted another one.