Axe Falls At Environment Canada, As 60 Science Jobs Declared Surplus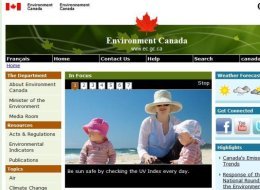 www.theprovince.com:
Environment Canada is sending notices to 60 scientists and other researchers that their jobs are being declared surplus.
Gary Corbett, president of the Professional Institute of the Public Service of Canada, confirmed his union was notified by the department that surplus notices would be going out this week. They are fallout from the department's announcement last August that it would be cutting or reassigning 776 people — which is about 10 per cent of the workforce.