Fried Food Recipes: Get Fancy With The Fryer For Super Bowl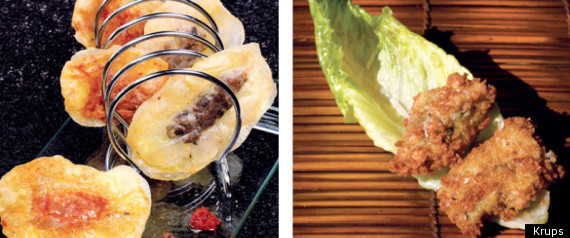 Innovative takes on fried foods are not exactly groundbreaking -- after all, if you watch Eat Street for longer than 20 minutes, it's easy to discover fried confections of every culinary combination imaginable.
Indeed, placing otherwise healthy foods into a vat of oil and enjoying the breaded, occasionally greasy result has a long history. We're not pretending that it's in an way good for you -- just because it might not increase heart risk certainly doesn't make it a nutritional wonder. But in honour of arguably the year's biggest snack food fest -- i.e. the Super Bowl -- the Huffington Post Canada presents these recipes from Krups' Chefs World Tour cookbook. Esteemed cooks from around the world put their particular spin on serving up something hot, unique (did someone say tomato potato crisps?) and oh-so-fried.