Tariq Ghuman, Liberal Staffer, Resignation Follows Jaspal Singh Atwal Invitation To B.C. Legislature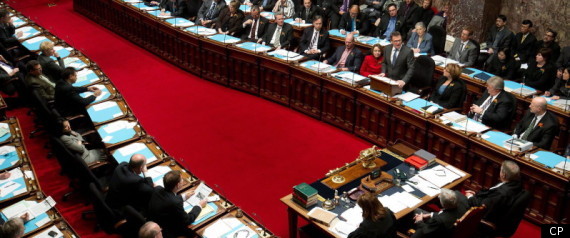 VANCOUVER - A staffer with B.C.'s governing Liberal party has resigned after a convicted criminal was invited to the provincial legislature to watch the budget speech.
Premier Christy Clark has acknowledged that Jaspal Atwal, who was convicted for his role in a failed plot to kill an Indian cabinet minister in 1986, was in the public gallery during last Tuesday's budget address in Victoria.
The premier's office now confirms that Tariq Ghuman, who was a regional director for the party in the Vancouver area, has resigned his position with the Liberals.
Radio station CKNW reported the contents of Ghuman's resignation letter to party president Sharon White, in which Ghuman takes responsibility for inviting Atwal, describing it as an "error of judgment."
An email and telephone call to Ghuman were not immediately returned, while the premier's office was referring further comment to the party, which couldn't be reached.
Premier Clark has promised to examine how guests are screened before they're allowed into the legislature.
(CKNW)