Fashion's Night Out Canada Event Details Released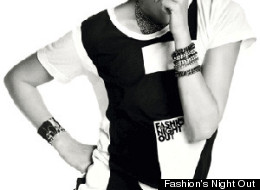 Back in July we announced the news that Fashion's Night Out (FNO) -- Vogue's hotter than hot shopping event -- was coming to Canada. And now, details have been released on where shoppers across the country will actually be able to get their shop on.
In Ontario, events will happen in Chatham, Cookstown and Toronto; people looking to take part in FNO in Quebec can head to Montreal; and, in British Columbia, Vancouver, Surrey and North Vancouver will be sartorial hot spots.
Make your plan on Fashion's Night Out's main webpage.
The event will see bloggers, designers, editors and industry insiders fête the fashion industry with parties and some late-night shopping. Started in 2009, FNO was created by the American Vogue and the Council of Fashion Designers of America (CFDA) as a way to boost a struggling economy.
Don't know what you're in for? Take a look at last year's FNO:
(Getty photo)

(Getty photo)

(Getty photo)

(Getty photo)

(Getty photo)

(Getty photo)

(Getty photo)

(Getty photo)

(Getty photo)

(Getty photo)

(Getty photo)

(Getty photo)

(Getty photo)

(Getty photo)

(Getty photo)

(Getty photo)

(Getty photo)

(Getty photo)

(Getty photo)

(Getty photo)