Saudi Arabia Oil Reserves: Citigroup Note Says Country May Be Oil Importer By 2030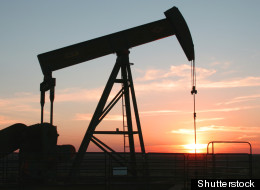 It seems almost like a report from bizarro world, but a new research note from Citibank says Saudi Arabia risks becoming an oil importer within 20 years.
The report, obtained by Bloomberg News and the Daily Telegraph, says the kingdom's mushrooming energy use means it risks becoming an oil importer by 2030.
"If nothing changes, Saudi [Arabia] may have no available oil for export by 2030", Citi analyst Heidy Rehman wrote, as quoted at the Telegraph.
Saudi Arabia's per capita consumption of energy is already higher than the developed world, the Citi report states, and Bloomberg's research finds the country's energy consumption is increasing at twice the rate of its population growth. The country already consumes one-quarter of the oil it produces — much of it going to electricity generation — and it already consumes all the natural gas it produces.
Much of that has to do with the subsidies the kingdom offers to energy consumers, which the Citi report says were worth some $80 billion in 2011 alone.
"At the domestic level, we believe the only real way to rationalize energy consumption would be to reduce subsidy levels," the report states.
The report says the Saudi government is "very aware of the fact that it needs to address this."
Saudi Arabia accounts for about 13 per cent of global oil output, and the conventional wisdom has been that the country's proven reserves — some 267 billion barrels — would last at least a century.
But a diplomatic cable leaked by Wikileaks last year indicated the U.S. government fears the kingdom may have overstated its reserves by as much as 40 per cent.
And the country is evidently no longer the world's largest oil patch, either. Venezuela announced this past summer that its proven reserves have grown to 296.5 billion barrels, some 30 billion more than the Saudis hold.
This can happen because "proven reserves" are a measure of what is economically feasible to extract from the ground. When oil prices rise, so does the amount of oil that can be efficiently extracted.
Oil workers operate the drill at the oil exploration camp named Musa 1 at Rub Al-Khali, known as the Empty Quarter, in Saudi Arabia in 1976. (AP) Saudi Arabia used to pump oil through the Trans-Arabian Pipeline across Jordan, Syria and Lebanon to the Mediterranean. But since the different legs of the 0.5 million bpd "Tapline" were shut from 1976 to 1990, Saudi has exported most of its crude on tankers passing through the Strait of Hormuz.

Israeli navy vessel Eilat crosses the Suez canal waterway near the port city of Ismailia, 120 km northeast of Cairo, on September 5, 2011. (Getty) Saudi Arabia's only other operational pipeline route is the Petroline, or "East-West Pipeline," which mainly transports crude oil from fields clustered in the east of the Red Sea port of Yanbu for export to Europe and North America. The 5 million bpd Petroline could transport around 60 percent of total Saudi exports, which can get close to 8 million bpd. But it is already used for supplying markets west of the Suez Canal, leaving less than 5 million bpd of spare capacity for fuel looking for another way out of the Gulf.

Navy warship, the DDG-171 Haikou destroyer, patrols the waters of the Gulf of Aden on January 19, 2009. (Getty) Around two-thirds of Saudi crude exports goes to Asia, so pumping it west across the desert and then shipping it east means tankers would also have to sail through the pirate-infested Bab el-Mandab Strait and Gulf of Aden on a voyage that is about 1,200 miles and five days longer. A parallel 290,000 bpd Abqaiq-Yanbu natural gas liquids (NGL) pipeline links gas processing plants in the east with NGL export facilities at Yanbu. But it too provides only a partial alternative to Saudi shipments of NGL from the Gulf.

An Aramco security guard holds a machine gun as he keeps watch over oil pipelines at the Aramco refinery at Ras Tannura, Saudi Arabia, Sept. 25, 1990. (AP) Saudi energy infrastructure has been targeted by terrorist groups but heavy protection has so far prevented major problems. The kingdom is thought to keep some redundancy in its export system as insurance against the disabling of some facilities, according to the EIA. Saudi Aramco refuses to comment on what those options are. There has been talk of reopening the long Saudi leg of the Tapline to Jordan but it is unclear how quickly a pipeline closed for two decades could be resurrected, and there seems little prospect that the leg across Syria could reopen soon.

Seagulls fly over a fisherman as he pulls his net out of the sea in the emirate of Fujairah on November 20, 2011. (Getty) Iran (the world's third-biggest crude exporter), the UAE (4th), Kuwait (6th) and Qatar (15th) currently rely entirely on the Strait of Hormuz. The UAE has been building a new pipeline that will have the capacity to carry the bulk of its production to Fujairah, a bunkering hub and an oil terminal outside the Straits of Hormuz. The Abu Dhabi Crude Oil Pipeline is expected to have a capacity of 1.5 million bpd, which could go up to 1.8 million eventually.

A petroleum refinery of Qatar Petroleum stands on October 26, 2011 near Umm Sa'id, Qatar. (Getty) Qatar, a small crude exporter, shipped nearly 95 billion cubic metres (bcm) of gas in 2010, according to BP Statistics, of which nearly 76 bcm sailed through Hormuz as LNG. Another 17.4 bcm was shipped to the UAE via the Dolphin pipeline, which would transport up to 32.8 bcm per year. Some of the extra gas could be sent to Oman, which already takes about 1.9 bcm from Qatar, freeing up a little more Omani gas for export as LNG. But a lack of pipeline links with export terminals on the eastern tip of Oman means the additional amounts would be insignificant for world gas markets and Qatar.

Turkish Energy Minister Taner Yildiz (2nd L) and Iraqi Oil Minister Hussein al-Shahristani (R) sign a deal to extend for 15 years the use of the main pipeline linking its northern oilfields to the Mediterranean port of Ceyhan, on September 19, 2010, in Baghdad. (Getty) Nearly 80 percent of Iraq's crude is exported through Gulf ports, mostly to Asia, and the rest via a 1.6 million bpd pipeline through Kurdistan to the Turkish port of Ceyhan. There are plans to increase capacity on the northern route by 1 million bpd to help cope with an expected rise in production and reduce reliance on the Gulf ports, which are already running close to capacity, but the existing pipeline has been dogged by a decade of disruption. The 1.65 million bpd Iraqi Pipeline across Saudi Arabia (IPSA), which has been shut since the first Gulf War in 1991, may again be used to transport crude south to the Petroline. But if Hormuz is blocked, there is little chance any Iraqi crude would find space in Saudi's only remaining export route. The 0.7 million bpd Iraq-Syria-Lebanon Pipeline has been unusable since the 2003 war in Iraq, but could be fixed.

An Iranian war-boat fires a missile during the 'Velayat-90' navy exercises in the Strait of Hormuz in southern Iran on December 30, 2011. Iran, which has been carrying out war games in the Strait of Hormuz over the past week, has said that 'not a drop of oil' would pass through the strait if Western governments follow through with planned additional sanctions over its nuclear program. (Getty) Iran's total reliance on crude exports through Hormuz is one of the reasons why it is unlikely to be blocked. Iran is considering several international oil pipeline projects but does not export LNG, and its pipeline plans have made little progress.

An Egyptian man looks at the US nuclear aircraft carrier USS George Bush crossing the Suez Canal waterway near the port city of Ismailia, 120 kms northeast of Cairo, on November 20, 2011. (Getty) The closure of the Suez Canal, through which around 735,000 bpd of crude passed in 2010, would not be disastrous for crude exports from the Middle East because only around 428,000 bpd sailed north in 2010. The 2.3 million bpd Sumed pipeline connecting the Red Sea to the Mediterranean, which is 65 percent filled with Saudi, 25 percent Iranian and 4 percent Kuwaiti crude, could accommodate it because Sumed flows have averaged less than 1.15 million bpd for the last two years thanks to rising demand in Asia, dampened European demand and some ships avoiding the region altogether. However, the 300,000 bpd of crude that sailed south through the Suez Canal in 2010 would be unable to use the one-way pipeline, while some 1.5 million bpd of gasoline, fuel oil and two huge LNG tankers that use it every day would be blocked because it only transports crude.

Yemeni forces arrive to the southern port of Mukalla aboard a navy ship after freeing an oil tanker seized by pirates off Yemen's coast on April 27, 2009. (Getty) The closure of either the Suez or Sumed could be managed by heavier reliance on the other. But a blockage of the 2-mile-wide shipping lane between unstable Yemen and mainland Africa would render both of them nearly redundant. The U.S. EIA estimates over 3-4 million bpd of oil typically sails through the narrow, pirate-infested channel. Its closure would force oil and LNG tankers to sail around the southern tip of Africa, tying up tankers for weeks and driving up costs. In 2002, a French oil tanker was attacked off the coast of Yemen, an established base for a wing of al Qaeda.