Alberta family farm
that's become famous for its annual corn mazes has now grown one that's also the world's largest QR code.
The Kraay family near Lacombe say they just got a certificate from Guinness World Records for the code, which measures about 29,000 square metres.
QR codes can be scanned with a smartphone, which then directs users to a website.
The Kraay's code directs people to the website for their mazes.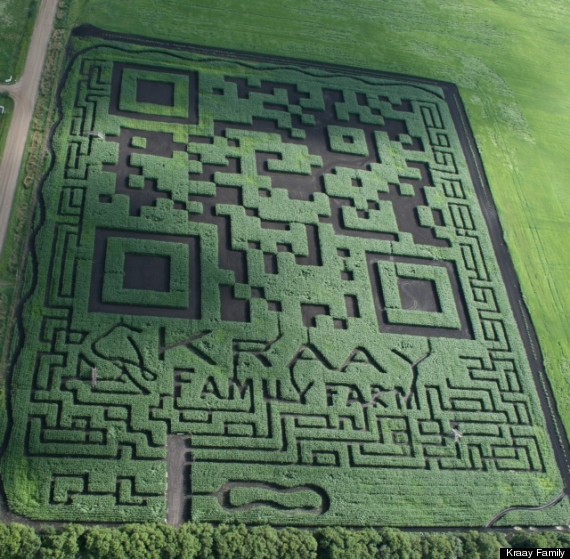 To prove it works, they flew over their farm in a helicopter and held a phone out the window.

The family has grown corn mazes for the past 13 years and the public can pay a fee and try to find their way through the puzzles.

"We were pretty excited when it worked," said Rachel Kraay about the first time they tested the QR code from the helicopter.

"We actually have a video of us doing it because [Guinness] wanted lots of documentation to make sure it actually happened."

The family's previous mazes have included maps of Alberta, Canada, and team logos for the Edmonton Oilers and the Calgary Flames.

Also on HuffPost

Suggest a correction

LACOMBE, Alta. - An