Online Shopping Canada: Top 10 Sites Canadians Shop At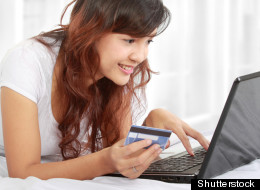 Canadians spend a lot of time online.
A recent study found we Canucks are among the world's top Internet users, doing everything from streaming videos to hanging out on Facebook.
The other thing we love to do is shop.
Research published in Moneyville suggests, "online shopping in Canada is expected to grow by some 12 per cent to $18.5 billion this year."
But where do we shop? Ebates.ca -- a new online shopping site for Canadians -- has the answer. Today, they released a list of the 10 most shopped at sites on the WWW.
Have you bought anything from these retailers lately?