Boy In Critical Condition After Accident At Bearspaw School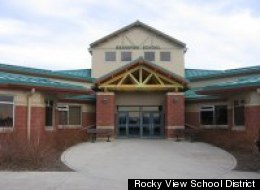 In what's being called a tragic accident, an eight-year-old boy is in grave condition after he apparently became hung on a lanyard he wore around his neck at Bearspaw School.
The incident occurred Wednesday at lunch hour when the Grade 3 student -- whose mother teaches at the school -- apparently fell in a washroom stall. A cord he was wearing holding a hall pass caught on a door, Sun sources said.