Patrick Brazeau Out Of Conservative Caucus; Twitter Reacts To Senator's Controversy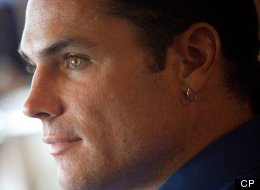 Wednesday was a no good, very bad day for Senator Patrick Brazeau. The controversial Conservative senator was kicked out of the Tory caucus and is reportedly being held in custody after a domestic abuse call. On Tuesday, CTV also published a story that alleges the Senator may have been dodging his taxes.
Reporters, pundits and polticial watchers on Twitter reacted quickly to Brazeau's bad news with many pointing out that Brazeau's arrest paints the upper house in a bad light.
Story Continues Below Slideshow
Of course, this isn't the first time Brazeau has been mired in controversy. The outspoken senator has been engaged in a war of words with Attawpiskat Chief Theresa Spence.
Last summer, Brazeau left Twitter after getting into a fight with a CP reporter online.