Healthy Vancouver Senior Takes Own Life In Bid To Change Right-to-die Law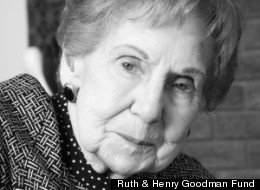 Ruth Goodman wanted to spur debate by taking her own life.
At 91 years old, living alone in her Vancouver home, she was not terminally ill. Although she suffered from Crohn's disease, by most standards, for someone just nine years short of a century in age, she was healthy and happy.