Vancouver Housing Bubble: Absurd Prices Highlighted
Amid the weekly up and down reports on Vancouver's housing market is one constant: a regular blog feature called "Absurd Vancouver Property" that highlights the city's ridiculous property prices.
Melissa Carr aptly calls the section "Are you f*%#ing kidding me?" on her blog, the thirties grind.
Starting in March 2012, Carr finds eyesores, teardowns and just plain dumpy houses often selling for $1 million and up in Vancouver.
The reality is more astonishing when Carr compares what $1.7 million can buy -- for example, this 2,700 sq.-ft., three-bedroom, five-bath Hollywood Hills home originally built for Charlie Chaplin and owned by Robert Downey Jr. ...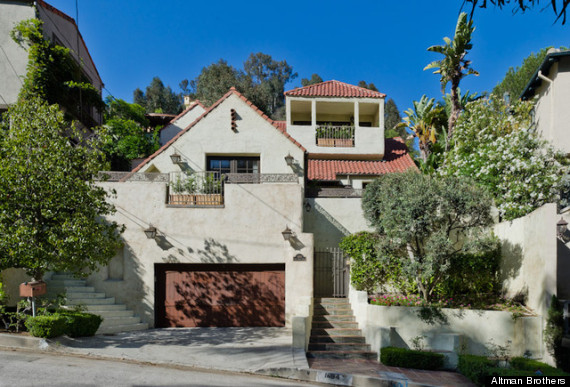 ... versus this fixer-upper in Vancouver's Dunbar neighbourhood. With six bedrooms and three bathrooms, the three-level home is described as having "fabulous future potential."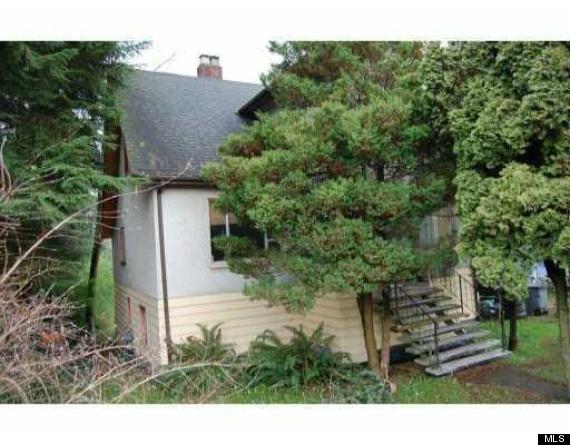 A report by Fitch Ratings released this week suggests that Vancouver homes are overpriced by about 26 per cent. The U.S. credit rating agency said Greater Vancouver's housing values could drop by as much as 15 per cent over the "next several years," News1130 reported.
Check out the top 10 absurd Vancouver properties of 2012:
Top 10 Absurd Vancouver Properties Of 2012
Melissa Carr blogs about the 2012's most absurd Vancouver properties at the thirties grind. This listing is still active…so you still have a chance to snatch up this "starter home" in Dunbar for $2.2 million!

Is it really any surprise that no one has picked up this gem in need of "a little TLC"? At just under a million dollars and with "peek-a-boo" views of the Fraser River, it's definitely a mystery.

$1.2 million for a laneway/coach house. It is definitely beautiful, but for that price the fact that you are sitting at the back of another house and on a lane way leaves much to be desired.

The famous $650K basement suite. This one really got people fired up. Looks like no one got fired up enough to buy it, though. The listing expired. Not sure if it's been put back on the market yet. We shall see.

And this was one of the cheapest properties I featured…but even a price tag of $499K couldn't entice a buyer. This listing also expired.

This was one of the most expensive properties I featured this year. Some argued that because it was located in the Endowment Lands that it was worth the almost $6 million price tag. Guess not…the listing expired and, as far as I know, it has not been sold.

This one was a doozy. Listed at $789K, this property did eventually sell…foor $650K. That's over $100K under the list price. I guess deals can still be had in old Lotus land!

This post generated a whole bunch of conversation…from the old "Vancouver is a world class city," to my personal favourite, "if you don't like it – get out." The listing expired and I believe this house never actually sold…although it was a bargain at just under $3.2 million.

This property did sell (I know, because I live in the same neighbourhood)…it was listed at $900K but I'm unsure what the actual sell price was. Such a beauty.

Listed at $1.2 million, this home in "prestigious" Point Grey never sold and the listing was terminated. Surprise, surprise.