Dx3: Strong Editorial Approach Needed to Stand Out in Digital Marketing Space, Benjamin Palmer Says (VIDEO)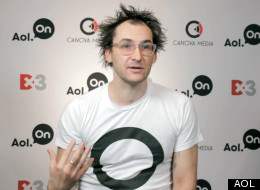 Benjamin Palmer, chief executive officer of New York City's The Barbarian Group, is a marketing visionary who has developed innovative interactive marketing techniques for some of the world's largest brands. He is created with creating new ways for advertisers to interact with consumers online. Palmer calls it "attractive marketing," and he argues that having a plan for the story you want to tell digitally is the key for success in such an ever-changing and fragmented digital space.
Media, says Palmer, must take a stronger and more thoughtful editorial approach to online marketing in order to stand out among so many different platforms, channels and experiences. Watch the video above filmed at the AOL Conversation Studio at DX3 Canada 2013, a trade show dedicated to digital marketing, digital advertising & digital retailing that was held at the Meto Toronto Convention Centre from March 6-7.
For more Technology Video and news from DX3 go to Canada Gets Digital