Michael Nguyen Dead: Yorkdale Shooting Victim Identified By Toronto Police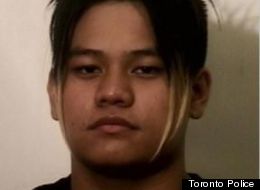 Toronto Police identified a Yorkdale shooting victim as Michael Nguyen, according to CityNews Toronto. Police say the victim was 23-years-old.
The shooting took place outside the North Toronto shopping centre around 8 p.m. Saturday. It sent another man, 24, to hospital and he is expected to survive, Det. Rob North said in a press conference Sunday. Both Nguyen and the unidentified survivor were known to police.
North also described the shooting as an "isolated incident between two groups," according to the Toronto Star. There was "no indication" the shooting was gang related, he said.
Police believe more than one firearm was used during the incident, Canadian Press said, and they continue to look for five or six suspects.
CP reported that police were reviewing video from surveillance cameras and interviewing witnesses. Cars were held at the parking lot overnight, and on Sunday a grey car described as a vehicle "of interest" was towed from the mall.
Anyone with information is encouraged to contact Toronto Police or Crime Stoppers at 416−222−TIPS (8477).