Canada's Most Powerful People Listed By Foreign Policy Magazine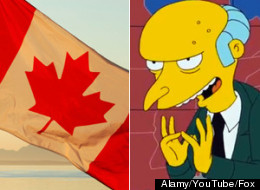 Foreign Policy Magazine has listed the 500 most powerful in the world and 10 Canadians make the cut.
The list, which FP says represents 0.000007 per cent of the world's population, is broken into categories indicating the source of the person's power. The silos are politics, bully pulpit, force, brains, money and good and evil, with many on the list falling into multiple categories.
While it seems to be conventional wisdom that American power is in decline, U.S. citizens still dominate, taking up 143 of the 500 spots. The USA's next closest competitor on the list is China, with 38 spots.
Politicians and bureaucrats make up the lion's share of the Canadian contingent, with nearly half of the country's list overlapping with Hill Times' recent survey of the most powerful people in Ottawa. Neither list includes any Canadian women in the top 10.
Mark Carney, recently appointed governor Bank of England, is also conspicuously absent from the list, a fact noted by users on Reddit.
You can see Canada's contribution to the 0.000007 per cent, in no particular order, in the slideshow below.
Canada's Most Powerful People
Defence minister Category: Force Info from Foreign Policy Magazine's Power Map survey.

Leader of the Official Opposition Category: Politics

CEO Rogers Communications Category: Bully Pulpit

National Security Adviser Category: Force

Minister of Foreign Affairs Category: Politics

Finance Minister Category: Money

Suncor CEO and President Category: Money

Canadian Security Intelligence Service (CSIS) Director Category: Force

Thomson Reuters Chair Category: Money and Bully Pulpit

Prime Minister of Canada Category: Politics and Bully Pulpit

All info comes from the Hill Times' most influential people in government list for 2013.

Clerk of the Privy Council and Secretary to Cabinet.

Chief of Staff to the Prime Minister.

Leader of the federal NDP.

Governor of the Bank of Canada, but soon to become governor of the Bank of England.

Minister for International Trade and Minister for the Asia-Pacific Gateway.

President of the Treasury Board.

Minister of Foreign Affairs.

Minister of Immigration.

Minister of Finance.

Prime Minister of Canada.