The Canadian Wheat Board is poking a little fun at itself, while hoping a new advertisement lassos them customers and not controversy.
The ad features a man in jeans and a plaid shirt sitting on a fence and has the caption: "Worth another look."
It's meant to encourage farmers who still have grain in the bin to consider using the wheat board for marketing.
The man's image is cut and pasted over an ad that brought the CWB some criticism in January.
SEE: The full image of the original ad. Story continues below: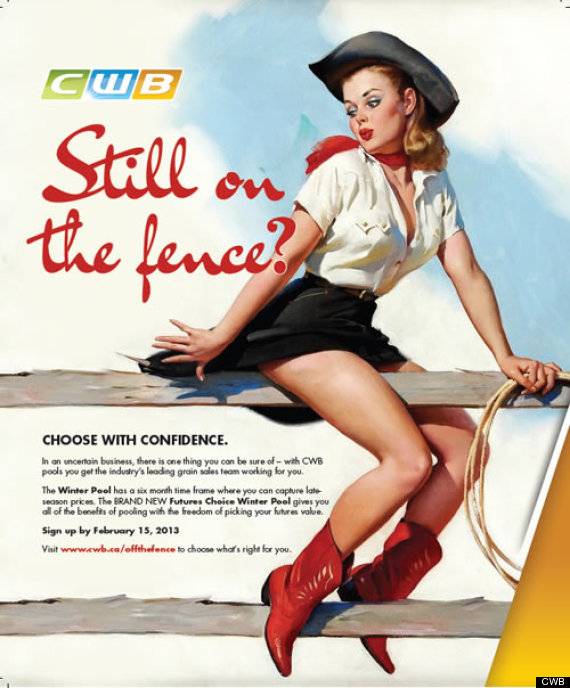 That ad featured a 1969 print which showed a young woman in a cowboy hat and skirt straddling a fence with the caption said: "Still on the fence?"
Dayna Spiring, the CWB's chief strategy officer, says the board got a lot of calls about who should next be on the fence and went with an every day farmer who appears to be in on the joke.
Also on HuffPost
Canadian Wheat Board Replaces Cowgirl With Cowboy In Controversial Ad-from-mt-277781