Sofia Vergara CFDA Awards: Actress Shows Off Curves, Cleavage (PHOTOS)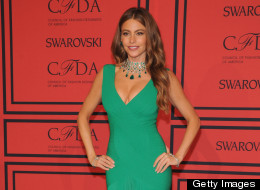 It's official: when it comes to sex appeal, Sofia Vergara can't be outdone on the red carpet.
The sexy Colombian actress turned heads at the CFDA awards on Monday night in an eye-popping ensemble, donning a curve-hugging Herve Leger dress with a dangerously plunging neckline.
The dress was cut so low, in fact, that Vergara's famous assets threatened to fall out of her dress, forcing the curvaceous comedienne to stop on the red carpet and pull up the gown.
Adding to the "wow" factor, Vergara accessorized with a decadent emerald and diamond choker by Lorraine Schwartz, drawing even more attention to her ample cleavage. (Is that even possible?)
But despite the show-stopping outfit, the 40-year-old "Modern Family" star remained humble about her appearance.
"This is hours of hair and makeup and $400,000 million carats of jewelry. Who doesn't look good like this?" she told reporters, laughing.
The jewels and the makeup could maybe be replicated, we suppose, but those curves? Unlikely.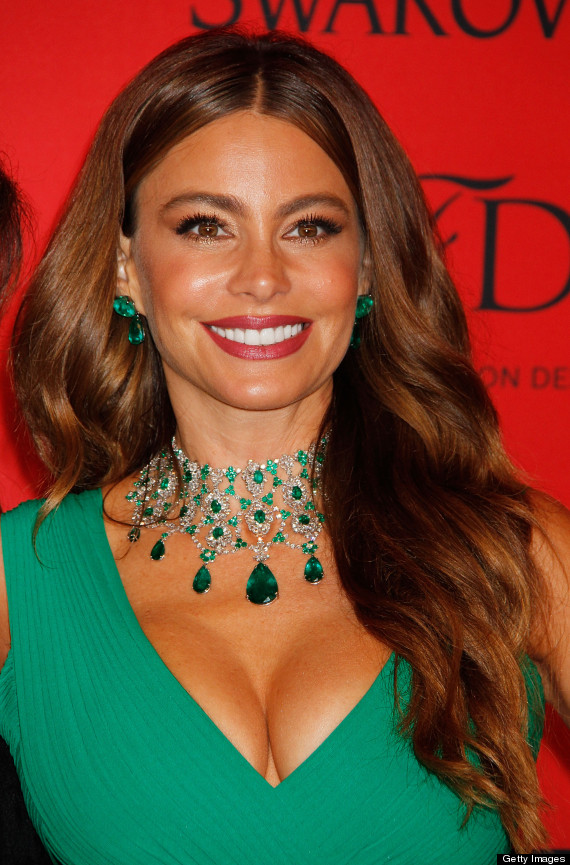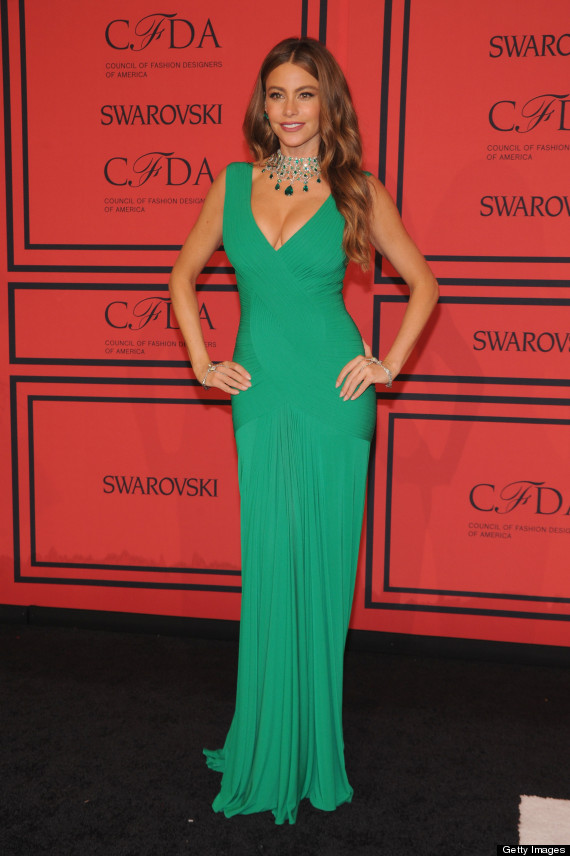 See what the rest of the stars wore:
What's Hillary Clinton been up to lately? Hanging with the fashion crowd, that's what. PR agency KCD confirmed today that Clinton will present the CFDA Founder's Award to Oscar de la Renta at Monday's CFDA Awards. The news, which came via tweet, verifies rumors that started circulating earlier this week.