Chef's Posh Menu Makeover Doubles Strip Club's Food Sales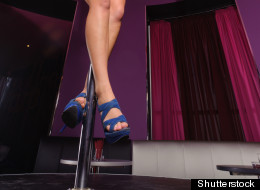 A Vancouver strip club that recruited award-winning chef Stuart Irving to revamp its less-than-mouth-watering menu earlier this year says food sales have more than doubled.
The No. 5 Orange debuted Irving's new kitchen program on March 4, and less than four months later the Gastown gentleman's club appears to have reversed the long-standing stigma about strip club cuisine.