TekSavvy File-Sharing Lawsuit: Voltage Pictures Will Likely Get Their Way In Court, Observers Predict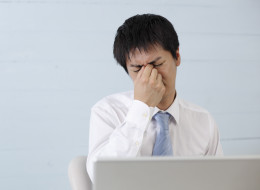 More than 1,000 Canadians will likely be exposed to legal action over unauthorized downloading of movies, observers of an ongoing court battle predict.
The Federal Court in Toronto resumed hearings this past week into a request by Voltage Pictures, maker of The Hurt Locker, to access internet subscriber information for some 2,000 IP addresses the filmmaker says it linked to unauthorized downloading of its movies. It's believed some 1,000 to 1,200 individuals are linked to those IP addresses.
Opponents of Voltage's move call the film company a "copyright troll" that has built a business model around threatening to sue small-time downloaders, in order to "extort" a settlement from them. The company argues it is only trying to enforce its copyright, which it can't do without the subscriber data.
All of the potential targets of lawsuits are subscribers of Ontario-based indie internet provider TekSavvy, which announced last December it was being taken to court to force the release of the accused subscribers' data.
The case is being closely watched by consumers' advocates because it is one of the first of its kind in Canada and the very first since the federal government instituted a new copyright law last year, limiting liability in cases of unauthorized downloading to $5,000 in non-commercial cases.
A "court order looks inevitable," tech blogger and occasional HuffPost contributor David Ellis wrote on his blog.
Ellis predicted the "presiding judge will accede to Voltage's request to issue an order requiring TekSavvy to divulge the names and addresses of 1,000 or more subscribers who are suspected infringers."
"Voltage made a good ... point that without the motion they can't enforce their copyrights," Teresa Murphy, head of the Canadian Gamers Organization, said in an email to HuffPost Canada.
But the court official presiding over the hearing expressed concerns that opening the door to legal action against such large numbers of people could swamp the courts.
"From where I sit, my concern from the court's perspective is … if your order is granted, is this court then going to have 2,000 separate cases arising from these individuals?" asked Prothonotary Kevin Aalto, as quoted at the National Post. "It's a mammoth undertaking."
Story continues below slideshow
The Most Ridiculous Lawsuits Of All Time
Last October, Yvette Gorzelany, Joanna Obiedzinski, and Paulina Pakos attempted to sue over their appearance in the book "Hot Chicks with Douchebags." The ladies filed a defamation suit only to have it thrown out by a New Jersey judge in February who ruled it as a work of satire (duh). The judge proved the point further by asking whether a reasonable person could "believe that Jean-Paul Sartre stated 'man is condemned to be douchey because once thrown into the world he is responsible for every douchey thing that he does.'" Yeah, we're with the judge on that one. (source)

It would take a lot of beer to believe this guy's story. In 1991 Richard Overton actually tried to sue Anheuser-Busch for $10,000 because upon drinking copious amounts of Bud Light, beautiful women didn't come to life in a tropical setting, as shown in the commercials. Guess what Richard? Frogs and lizards can't really talk, either. (source)

Oregon man Allen Heckard had a unique problem: people constantly told him he looked like basketball star Michael Jordan. Except Heckard saw it a bit differently, Michael Jordan looked like him. Naturally, he decided to sue Jordan and Nike for $832 million for his "emotional pain and suffering." But we thought everyone wanted to "be like Mike"?! (source)

This year, Lindsay Lohan sought $100 million from E-Trade for use of the name "Lindsay" in reference to a female baby in their Super Bowl ad. Her people claimed the public knows her by the singular name, like Oprah or Madonna, and that referring to the baby as a "milk-aholic" directly references her life. We think she should be FINED $100 million just for being so vain. (source)

In 1995, Robert Lee Brock attempted to sue himself for $5 million claiming he violated his own civil rights by getting intoxicated and committing crimes. He was serving a 23 year prison sentence at the time and thought the state would have to pay because he was incarcerated. Not hard to believe, the case was thrown out. (source)

Usually haunted houses get points for being scary, but in the 2000 case of Cleanthi Peters, scariness got Universal Studios a $15,000 lawsuit. Peters claimed to have suffered "extreme fear, mental anguish, and emotional distress" after visiting the Halloween Horror Nights haunted house. Maybe she could use some of that money to learn what "haunted house" means. (source)

We've all wanted to sue an airline for awful food, uncomfortable seats, or longer-than-life wait times, but this couple actually did it. Jerome and Judith O'Callaghan sued American Airlines for $100,000 in 2004 because the leg room was smaller than they expected. (source)

When a Long Island doctor (yes, DOCTOR) was served with divorce papers by his cheating wife, he naturally decided to sue her for the return of a gift he gave her 8 years prior: his kidney. Yes, a medical professional put a price of $1.5 million on the body part, to be paid by his ex. At least he didn't want it back! (source)

52-year-old L.A. traffic cop Macrida Patterson sued Victoria's Secret after a thong she purchased there broke. The underwear had a rhinestone heart on the side that broke, flew into Macrida's eye and hurt her. We're not sure if Victoria's Secret made a defective thong, or whether Macrida just needs to buy bigger underwear. (source)

In 1995, Robert Glaser entered at unisex bathroom at a Billy Joel/Elton John concert and found not one, but multiple women using urinals in lieu of the toilets. Glaser sued the venue for $5.4 million for his "emotional distress" and lost. At least he got a good story out of it. (source)

(image) Zeynep Inanli is suing Starbucks for serving her tea that was "unreasonably hot." She claims the tea gave her second-degree burns and "great physical pain and mental anguish." Yeah, we're sure that's worth millions of dollars, right? (source)

When Tomas Delgado was driving over the speed limit and hit and killed child on a bike, a loophole got him out of any trouble (the boy was riding at night without safety gear or reflectors). You'd think getting away with murder would be enough, but Delgado decided to sue the family of the boy for damages to his Audi. It's a good thing he later dropped the lawsuit, or we would have lost ALL faith in humanity. (source)

In 1996 an Israeli woman sued a TV station for predicting fair weather, prompting her to dress lightly and be rained upon later that day. She asked for $1000 for her resulting sickness which caused her to miss work. We don't know what's more strange: the fact that she actually sued over an act of nature, or the fact that she won. (source).

Christopher Roller is just a regular Minnesota resident. Well, except that he thinks he's a god. Roller got upset after seeing David Copperfield and David Blaine do their magic tricks, and sued both magicians for use of his "godly powers." So not only does this man think he's holy, but that his holy duty is to perform card tricks and faux levitation? Awesome. (source)

In 2007, The Red Hot Chili Peppers filed a lawsuit against Showtime over use of the name "Californication" for their series starring David Duchovny. Sure, it was the name of the band's 1999 album and hit song, but unless the show is about rocking out in underwear or doing drugs under a bridge, we don't see the problem. (source)

In the summer of 2005, two teen girls in Colorado decided to bake some cookies and share them with their neighbors. Sounds innocent enough, but one neighbor, Wanita Renea Young, was so shocked at the appearance of two 15-year-old girls on her doorstep at 10:30 p.m. that she had an anxiety attack and sued for medical damages. She won $930 for her trip to the emergency room but was denied money for "pain and suffering." You know what really helps with pain and suffering? Cookies! (source)
Opponents of TekSavvy's move -- including the the Canadian Internet Policy and Public Interest Clinic (CIPPIC), which has gained intervenor status in the case -- argue the company has made a habit out of threatening to sue people over what they call flimsy evidence of copyright infringement.
According to documents collected by CIPPIC, Voltage has launched 22 copyright-related legal actions in the U.S. over the past three years, targeting as many as 28,000 individuals.
Observers said it's possible that even if the Federal Court grants Voltage its request, it will impose conditions in the form of "fence posts" that would prevent Voltage from sending out mass letters to identified subscribers, demanding money, or suing large numbers of them at once.
If that were to happen, observers say, it could dissuade Voltage from pursuing legal action, especially given the risk that a lawsuit under current copyright law could end up with nothing more than the minimum $100 payment in such cases.
Aalto said he would make a decision in the case "soon," according to Murphy.
The entertainment industry seems to have ramped up copyright efforts against Canadians recently. An industry copyright enforcement group, Canipre, last year said it had linked some one million Canadians to unauthorized downloads.