Aaron Derbyshire Missing: Kelowna Man's Family Still Hopeful After 7 Years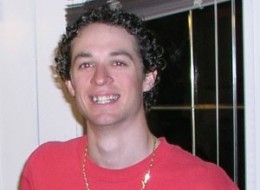 KELOWNA, B.C. - Seven years have now passed since 22-year-old Aaron Derbyshire went missing from Kelowna, B.C., but his family isn't giving up hope that he'll still be found.
Derbyshire was last seen inside the Level nightclub on Sept. 30, 2006.
His friends went outside to investigate a fight, but he stayed inside and hasn't been seen since.
Police have since interviewed hundreds of people and several large rewards have been posted, but no substantial leads have surfaced.
His aunt Gloria Horning says she wants her nephew to be spoken about daily — not just once a year — until he's found.
His mother Glenda says theories abound as to what happened to her son, but she believes that wherever he went he didn't go on his own volition. (CKFR)