Pixie cut, you are so 2013!
Jenny McCarthy started off the new year by chopping off her long blond locks into a chic bob which she debuted on Twitter and fully revealed on "The View" on Monday.
But before she gave her more than 1 million Twitter followers the full experience, the mom shared a pic of her hairstylist snipping off her wet, long hair.
Hair cut. Should I go short or short short or short short short? pic.twitter.com/5fdxAPE5qg

— Jenny McCarthy (@JennyMcCarthy) January 5, 2014
While she didn't go "short short short", the 41-year-old's new 'do was still a dramatic change for the Playboy model.
"I did this hairdo, by the way, because I was so tired of the extensions," she told her "The View" co-hosts. "I just want to feel a little bit more authentic this year, more real."
The activist then joked that she may make even more big changes. "The boobs might go next, I'm not sure," she said about her breast implants. "The nails are gone, the extensions are gone—I'm slowly working my way to being [more natural]."
We love her attitude!
Glad u like the chop! Thanks! pic.twitter.com/GRFuSb7WbN

— Jenny McCarthy (@JennyMcCarthy) January 6, 2014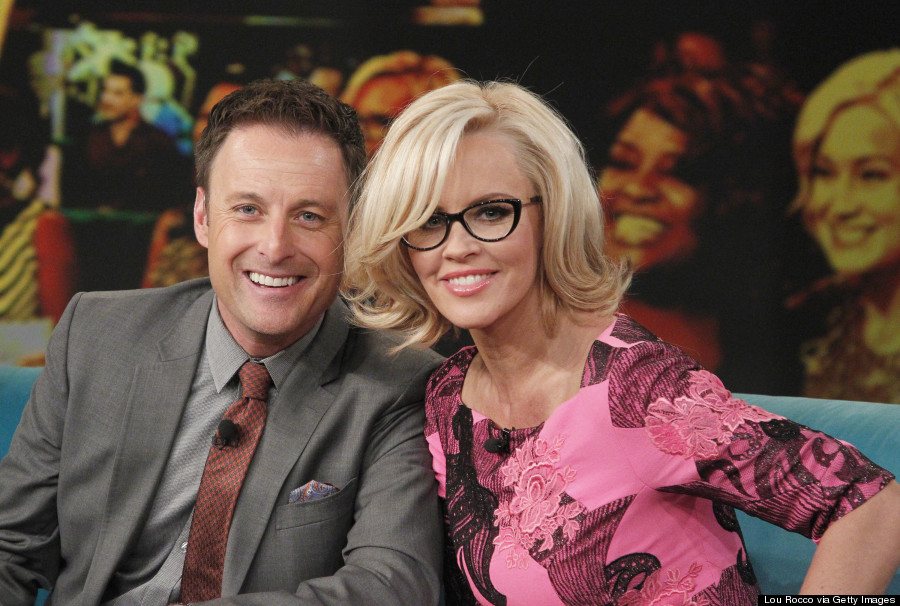 Also on HuffPost:
Loading Slideshow
Miley Cyrus

Rihanna

Jennifer Connelly

Hayden Panettiere

Heidi Klum

Sarah Jessica Parker

Jennifer Aniston

Victoria Beckham

Kelly Rowland

Kirsten Dunst

Kristen Stewart

Janet Jackson

Mena Suvari

Cheryl Cole

Keira Knightley

Carey Mulligan

Kate Moss

Rachel McAdams

Elisha Cuthbert

Ginnifer Goodwin

Halle Berry

Katie Holmes

Mia Wasikowska

Michelle Williams

Natalie Portman

Selma Blair

Sienna Miller

Emma Watson

Anne Hathaway

Leighton Meester

Winona Ryder

Stars Who Rock a Short 'Do

As Paris Jackson posts a picture of herself with a dramatic shorter do on Twitter, we check out some other stars who rock a pixie cut.