Benefits Of Raw Honey On Skin: Reddit User Posts Remarkable Acne Transformation (PHOTOS)
The health benefits of honey have been well-documented but the sweet food can also be used to help treat acne.
Reddit user cthulhuandcats documented her battle with acne as a teenager and how raw honey made most of her skin problems disappear within a couple of months.
"In the beginning of my senior year I started to notice my skin was breaking out more and more frequently. Most of my middle school and high school years I'd only had mild hormonal breakouts, around the week I would get my period. I dismissed it thinking they would go away and my skin would go back to normal in a week.. Right? Wrong. They got worse and worse over the next couple weeks and then months. I would wake up with at least 10 new pimples on my face and neck every day. I was humiliated and disgusted when I looked in the mirror, I didn't want to go to school, to be around people. I didn't feel like myself anymore."
After being prescribed acne antibiotic Minocycline, her acne didn't form as much but at the cost of dry, irritated skin that became red and flaky.
Ditching the antiobiotics, she did her research and came across the benefits of raw honey.
Here's her new routine:
"Clean face of all makeup and other pore clogging agents, then soak small squares of gauze in a mixture of warm water and honey. Once gauze strips have soaked up the mixture, I apply the square on all of my spots. I then cover the gauze squares with bandaids to secure them in place, and go to sleep. When I wake up in the morning, the spot has either shrunk significantly in size, or is now completely gone."
After a few months, her skin is "hydrated, evenly toned, and rarely produces blemishes. I feel like myself again and am not paranoid about people noticing my acne as a first impression."
Before: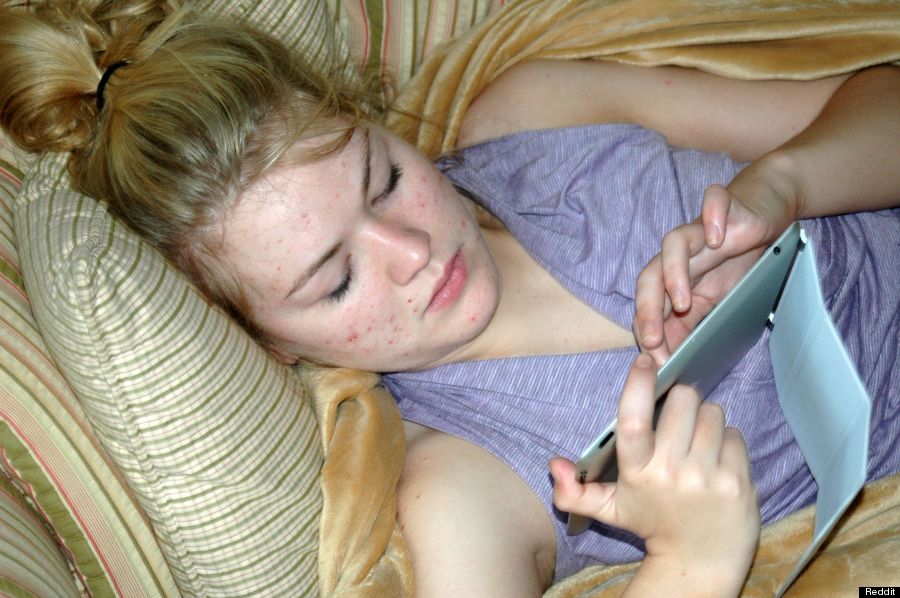 After: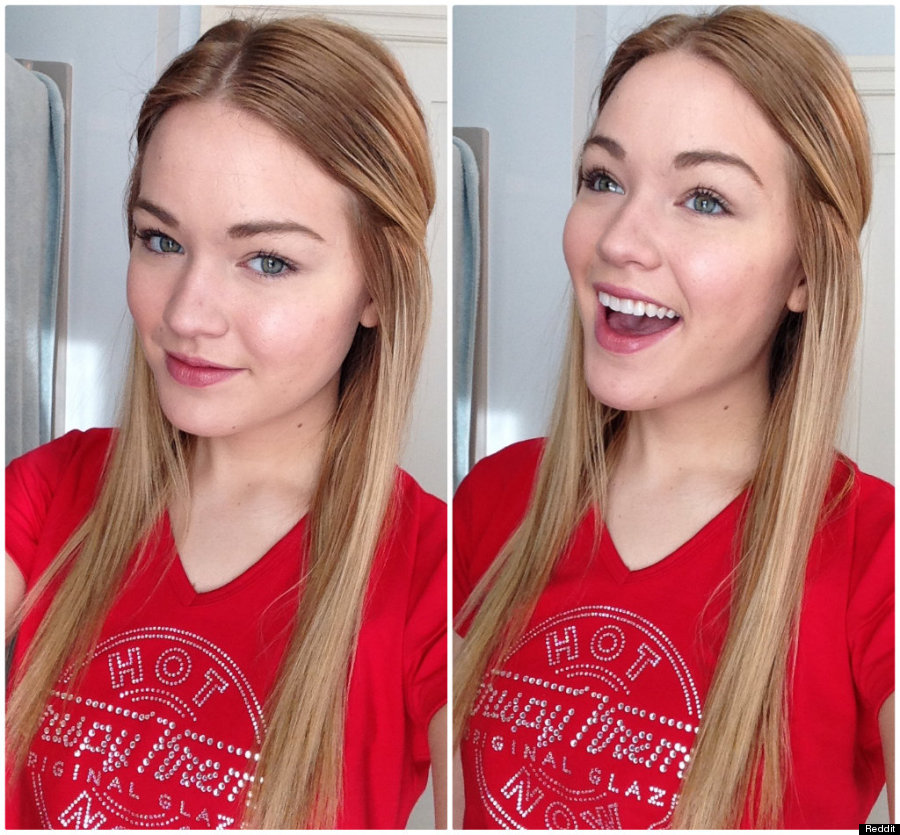 Check out her amazing transformation below:
Amazing Acne Transformation
Skin ailments -- everything from burns and scrapes to surgical incisions and radiation-associated ulcers -- have been shown to respond to "honey dressings." That's thanks to the hydrogen peroxide that naturally exists in honey, which is produced from an enzyme that bees have.

As we reported earlier this summer, honey's anti-inflammatory properties make it a good option to help reduce the itch and irritation of mosquito bites.

Honey is chock full of polyphenols, a type of antioxidant that helps to protect cells from free radical damage -- it can also contribute to heart health and protect against cancer.

In a 2006 study published in BMC Complementary and Alternative Medicine, researchers found that substituting honey for sugar in processed foods improved the gut microflora of male mice.

According to preliminary research, Manuka and Kanuka types of honey are effective to treat Acne vulgaris, the skin condition that is caused by inflammation and infection of the pilosebaceous follicle on the face, back and chest.
Note: We recommend visiting your dermatologist before making decisions on how to treat your skin.