14 Photos Of Scenic Canada That'll Have You Dreaming Of Summer (PHOTOS)
Are you stuck for where to travel this summer? Then look no further than home.
Canada has plenty of great destinations that are ripe with picturesque scenery, wildlife and adventure that'll appeal to almost any taste.
Here are 14 great reasons not to leave the Great White North during the sunny season.
Tofino, British Columbia
Beautiful beaches, surfing and pristine wilderness make Tofino a popular summer getaway for British Columbians and many others. Take a whale watching tour, warm up at Hot Springs Cove or ride the waves at Chesterman Beach and gaze at the gorgeous scenery nature created here.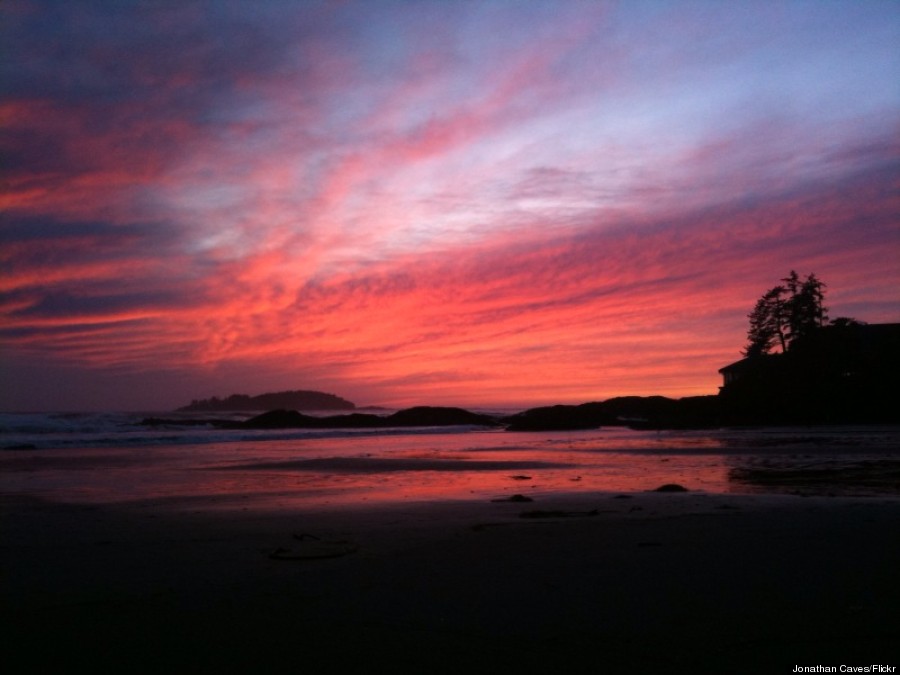 Moraine Lake, Alberta
There is nowhere in the world like the Rockies, and Moraine Lake offers some of the best scenery in this majestic range. The canoeing is incredible here, and you can also fish, hike or sleep a night or two at the Moraine Lake Lodge.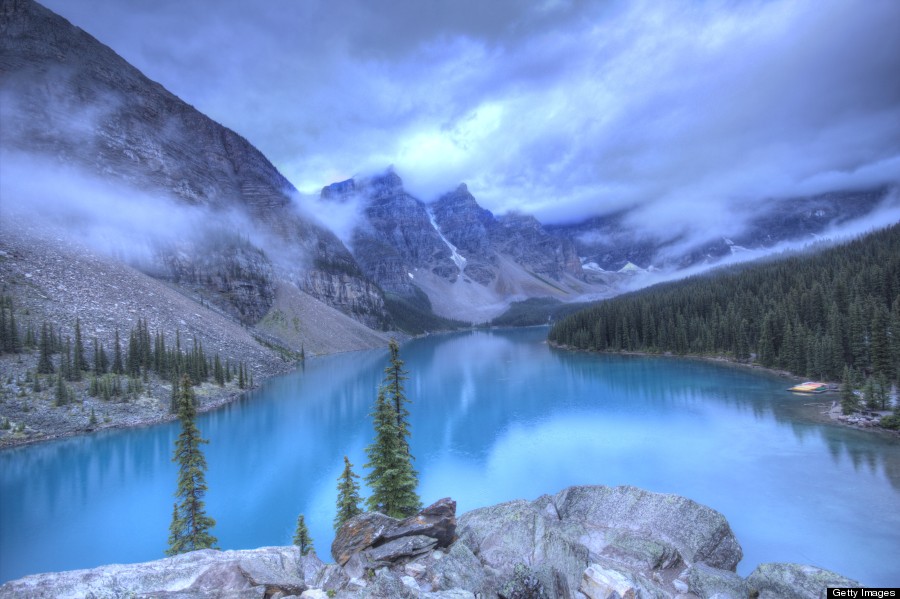 Big Muddy Badlands, Saskatchewan
You might think you're in Utah, but you're really in Saskatchewan, where the Big Muddy Badlands offer a chance to see some geographically unique formations such as buttes, cliffs, clay formations and caves. "127 Hours" could have easily been filmed here.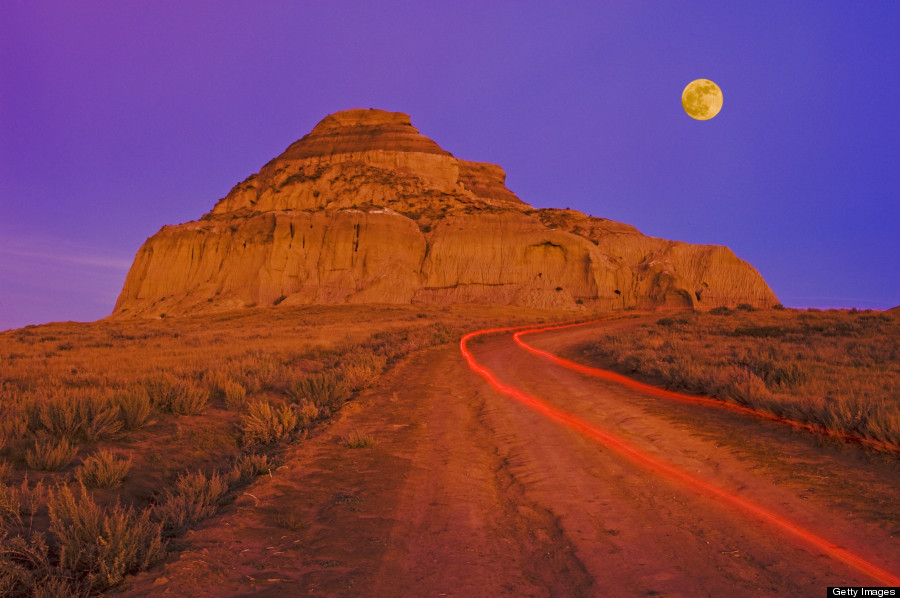 Gimli, Manitoba
Gimli is a gem of a town on the shore of Lake Winnipeg. It has a beautiful boardwalk and marina along the beach and boasts great fishing opportunities for summertime catch.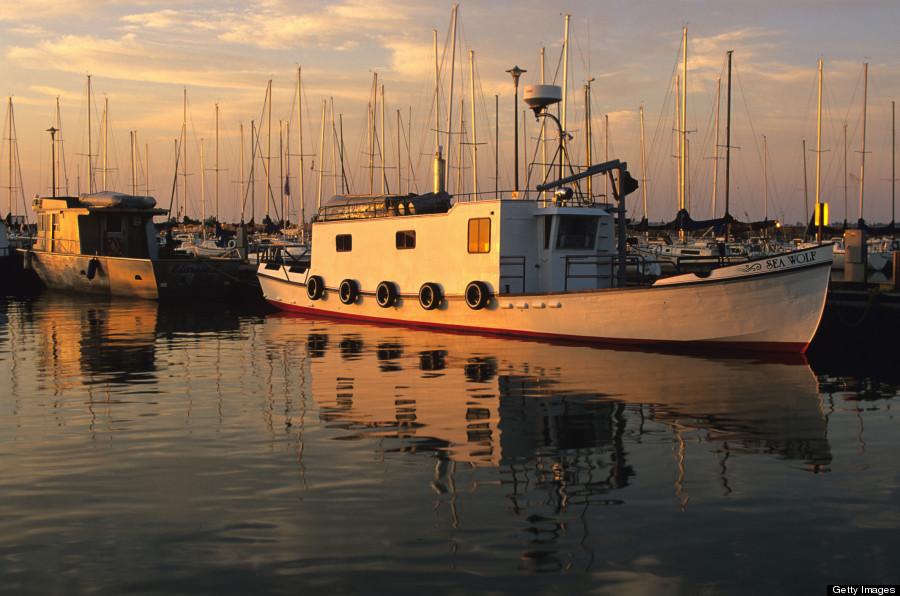 Bruce Peninsula National Park, Ontario
Rugged cliffs and clear waters make the Bruce one of Ontario's prettiest summer destinations. The Bruce Trail is Canada's oldest and longest footpath, taking you to the Niagara Escarpment. For those who want to enjoy some summer swimming, park at the Head-of-Trails lot, walk to Indian Head Cove and enjoy the Grotto.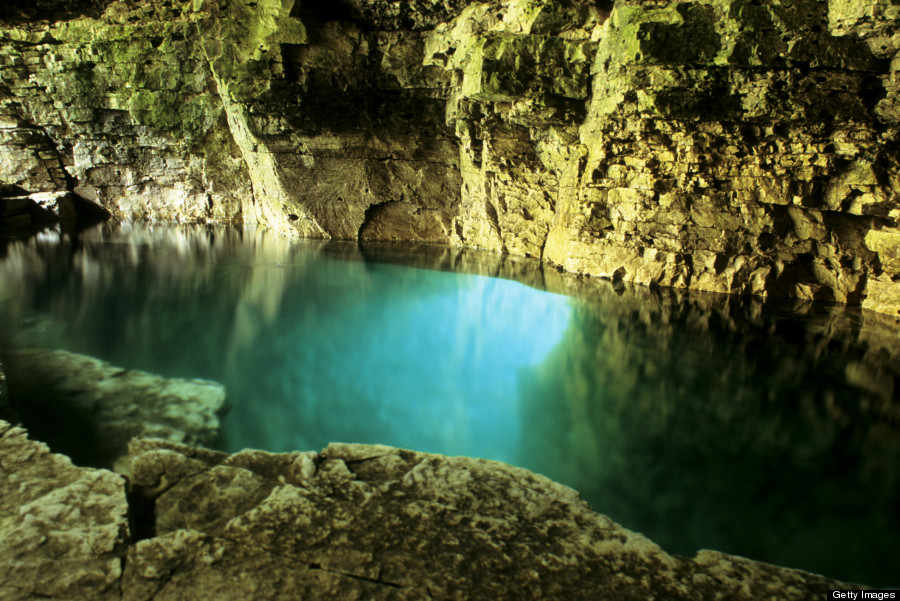 Les Îles de la Madeleine, Quebec
The islands sit off the coast of eastern Quebec and are distinguished by features such as gray and red sandstone cliffs, blond sand beaches and dunes linking the land masses together.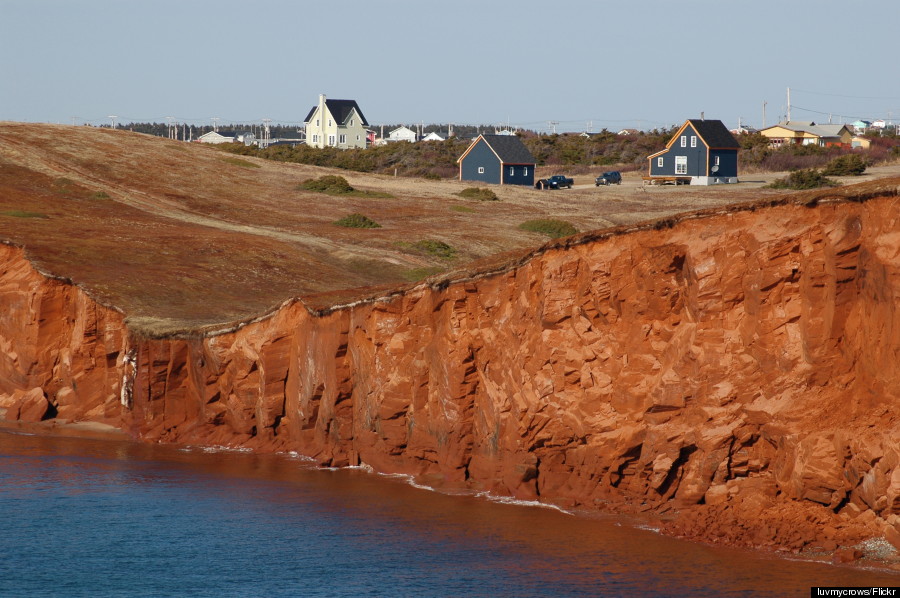 Bay of Fundy, New Brunswick
The Bay of Fundy has the highest tides in the world, and is home to a number of national parks, historic sites, UNESCO sites and more. There's a chance to see the rare northern right whale and numerous other sea mammals at the mouth of the bay.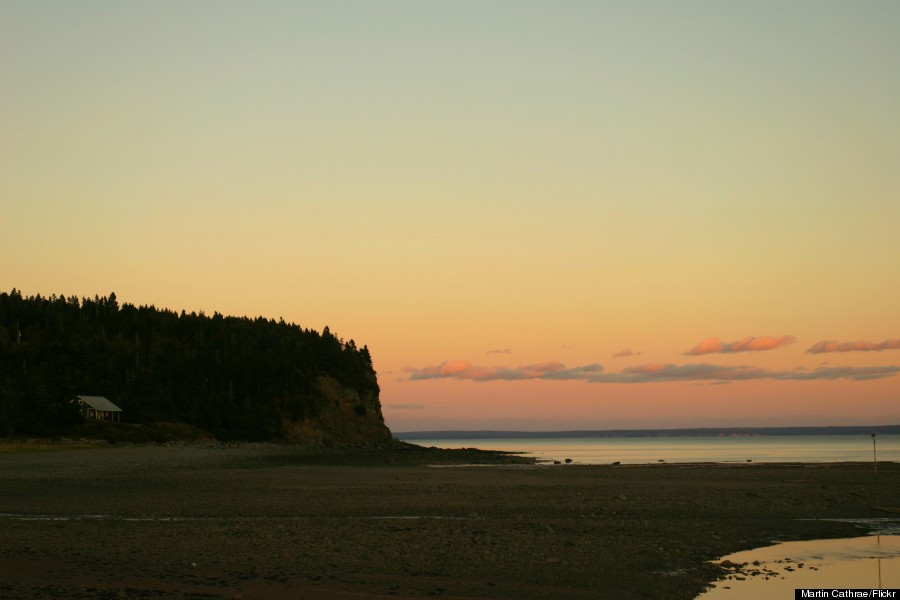 Lunenburg, Nova Scotia
Lunenburg is one of Canada's most beautiful small towns. Colourful buildings add a unique, Eastern Canadian charm, and you can also climb aboard the Bluenose II, a replica of one of the greatest fishing vessels ever built.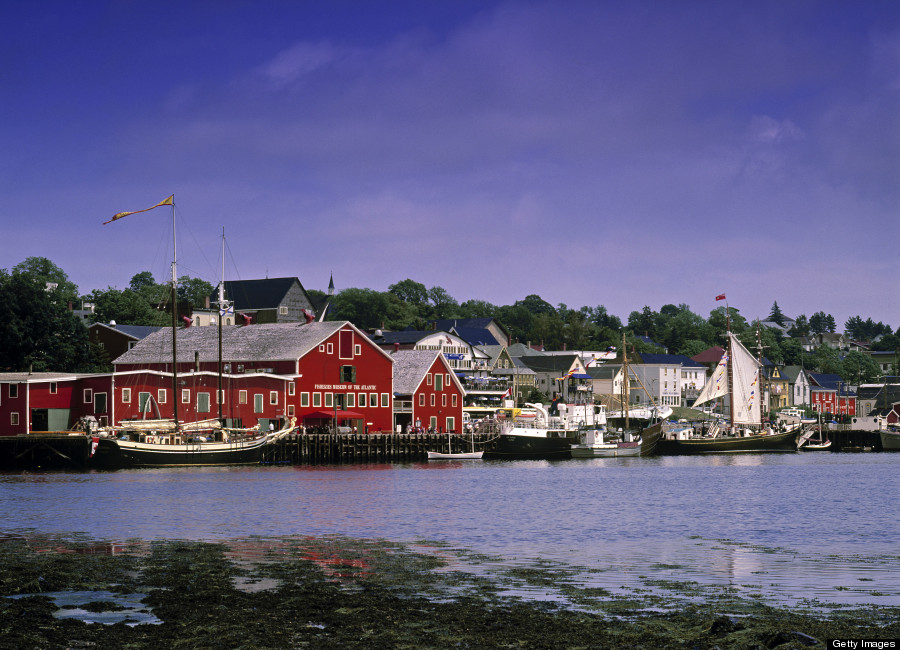 Cavendish, Prince Edward Island
Cavendish has red sandstone cliffs, sandy dunes and creamy beaches. The town inspired Anne of Green Gables, a Canadian literary classic, and author Lucy Maud Montgomery's home is a national historic site there.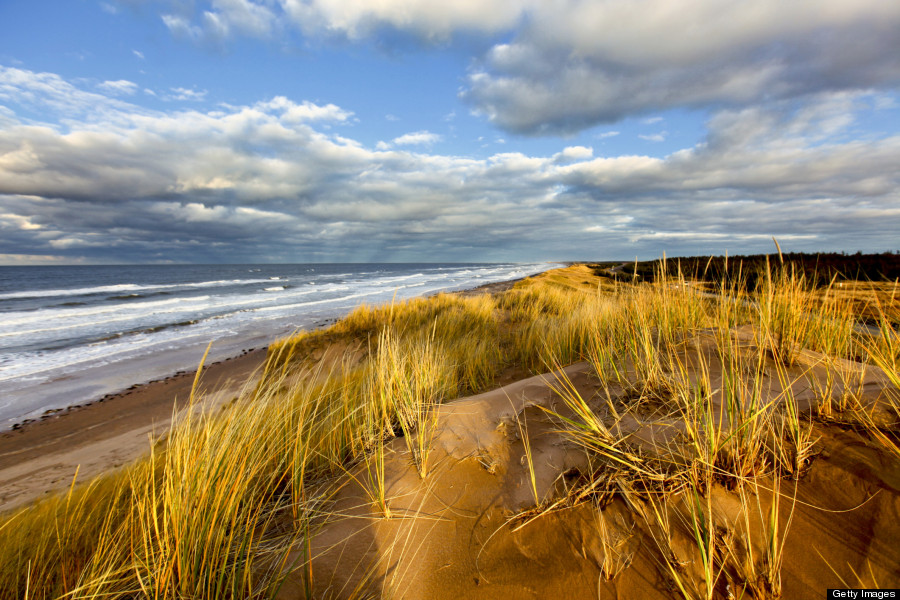 Cape Spear, Newfoundland and Labrador
Canada's easternmost point is home to the oldest surviving lighthouse in Newfoundland and Labrador. You can learn about the history of lightkeeping and spot whales as they migrate offshore to feed.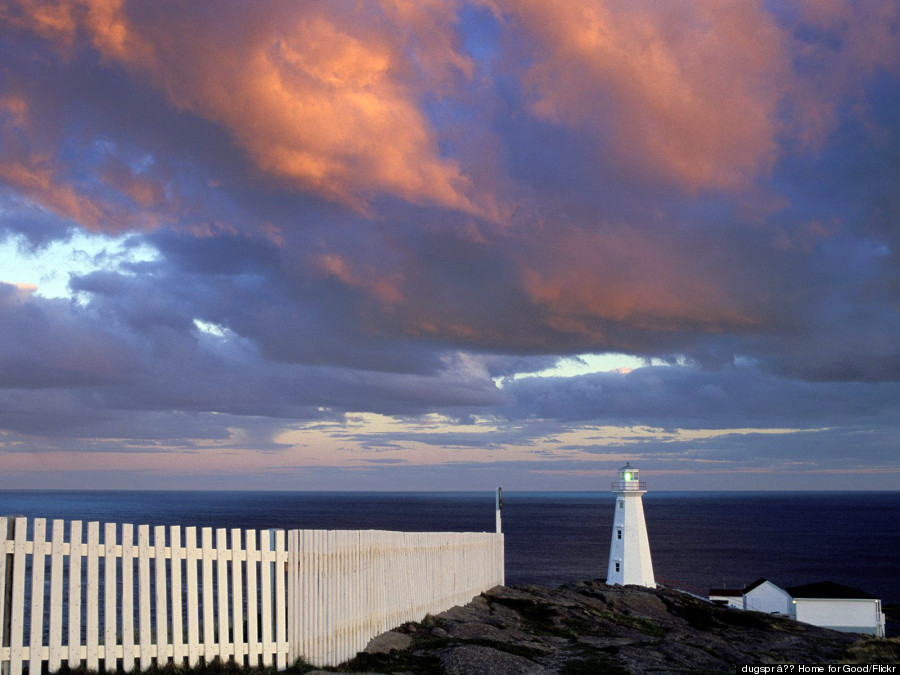 Kluane National Park, Yukon
Journey north to see Mount Logan, Canada's highest peak, and you can enjoy icefields and lush valleys along the way, according to Parks Canada. It's perfect terrain for outdoor activities such as hiking, mountain biking and camping.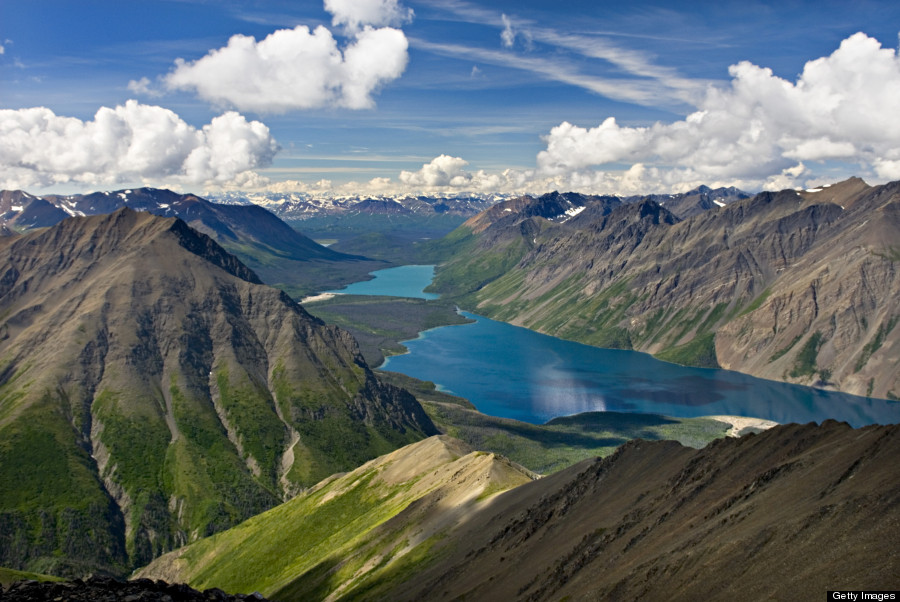 Nahanni National Park Reserve, Northwest Territories
Parks Canada calls it "Canada's premier wilderness river national park," and there's little wonder why. Located in the Mackenzie Mountains, it boasts Virginia Falls, with a vertical drop that is twice that of Niagara Falls, as well as several species of wildlife, including mountain goats, woodland caribou, Dall's sheep, grizzlies and trumpeter swans.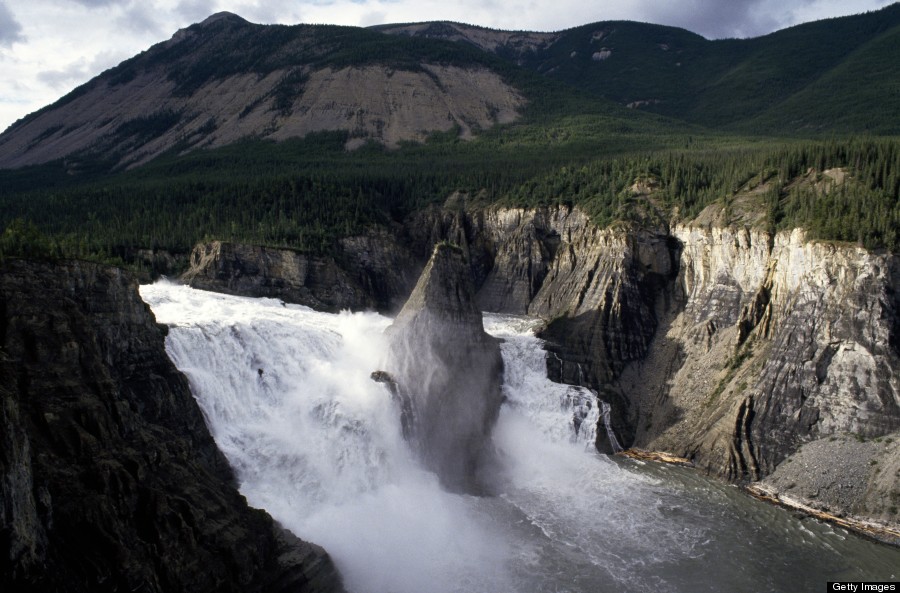 Auyuittuq National Park, Nunavut
Auyuittuq means "land that never melts" in Inuktitut, and with features such as glaciers, fjords and icefields, there's no better descriptor. It's a perfect place for a rugged, Canadian summer adventure full of camping and hiking.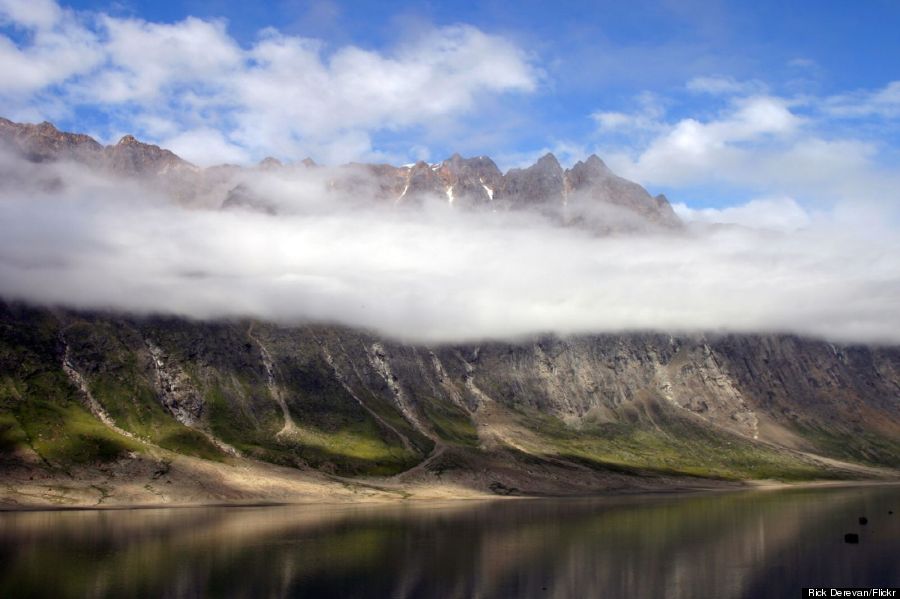 Like this article? Follow us on TwitterFollow @HPCaTravel
With more than 50 beaches located in New Brunswick, most of which are located on the Northumberland Strait, it's here you'll find the warmest salt-water beaches in the country. While Parlee Beach near Moncton is one of the most popular, we chose the beaches in Kouchibouguac National Park: Callanders Beach and Kellys Beach. Overlooking the warm lagoon waters, Callanders Beach is a great spot for relaxing and younger children thanks to its shallow waters. Kellys Beach, on the other hand, boasts several km's of white, sandy shores for swimming, catching a glimpse of the area's colony of seals or spotting more than 200 species of birds in the area.

From beautiful white sand to clear, shallow waters, active sand dunes and dozens of family-friendly activities, Good Spirit Lake offers many fantastic options for summertime fun. Walk the sand dunes trail, cycle, try to catch a glimpse of local wildlife or just sit back and relax on the beach while you dip your toes in the shallow water that's great for family swimming.

Around Halifax is also a number of great beaches but we love Crystal Crescent: three smaller beaches connected by a boardwalk and hiking trials with views of the stunning coast. Located in Sambro Creek at the mouth of Halifax Harbour, the white sand beach is popular with locals, especially in August when the water gets warmer. Don't miss nearby beaches Rainbow Haven and Lawrencetown, a popular spot where you can find locals surfing or take a lesson of your own.

Located in Grand Beach Provincial Park, Grand Beach is found on the eastern shore of Lake Winnipeg, just north of the town of Grand Marais, Man. Just an hour drive north from Winnipeg, it has been a popular holiday spot for locals for almost a hundred years. Enjoy a bustling boardwalk, white silica sand and eight-meter-high sand dunes.

This 2.7 km stretch of white sand beach in Tofino is considered one of the best on the west coast. Here, you can explore tide pools and marine life forms at low tide, walk to Frank Island or head to South Chesterman Beach for a surfing lesson! Dotted along the beach are numerous bed and breakfasts as well as the luxury, award-winning Wickaninnish Inn on North Chesterman Beach.

While not your typical "beach," per se, the Northwest Territories boasts Grosbeak Lake in Wood Buffalo National Park. The shallow lake is an exposed salt flat from an ancient inland sea that existed 390 million years ago. Here, you'll find glacial erratics (rocks left behind 8,000 to 10,000 years ago when the glaciers retreated). Here you can take your shoes off, play in the sand or soothe your feet in the salty water that's ten times saltier than the ocean, a therapeutic experience similar to the Dead Sea.

Best from June to September, Grand Échouerie Beach in the Îles de la Madeleine region of Quebec offers an endless long stretch of beach that makes up the coastline of East Point National Wildlife Reserve. From here, visitors can admire the lighthouse of Cap Alright and the spectacular grey cliffs of Plaisance Bay. For the more adventurous, during low tide, there are caves that are ripe for exploring.

For a beach with a postcard-perfect panoramic view of the Rocky Mountains, don't miss Jasper's Edith Lake or Annette Lake for local favourites where the water runs slightly warmer for swimming. For something more exclusive, however, don't miss Patricia Lake. While this secluded lake is accessible by hike and while the scenery is serene, offering a great place for swimming or wading, it holds another secret. Beneath its peaceful surface, in the depths of the lake is a top-secret World War II mission: a secret aircraft carrier. The prototype for an aircraft carrier made from pykrete was built at Patricia Lake and can still be found there today.

Travel along the Georgian Bay Coastal Route to Singing Sands Beach, located on the Lake Huron side of the Bruce Peninsula National Park, just seven km south of Tobermory. Here, you'll find one of the most swimmable beaches in Ontario with warm, shallow waters for boogie boarding and expansive sandy flats without the crowds of other popular Ontario beaches like Wasaga, Sauble or Toronto's Woodbine Beach.

Often noted as one of the top nude beaches in North American, its clothing-optional feature isn't the only reason we chose Wreck Beach (even if it was the first in North America and the largest) but it is one of the main! Located right by the University of British Columbia campus, through a stretch of forest and down a wooden staircase, the journey to this out-of-the-way, secluded spot makes it worth a visit, whether it's a quieter day or a livelier one. Don't miss Wreck Beach on August 13 when you can take part in the Wreck Beach Bare Buns Run! For something more PG in Vancouver, check out Kitsilano, Jericho or Spanish Banks.