August Long Weekend 2014: What's Open And What's Closed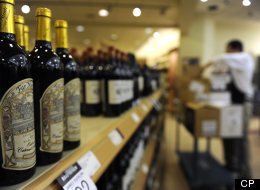 Canadians are gearing up for the second-last long weekend of the summer.
Monday is a holiday in every province and territory except Quebec, Newfoundland and Labrador, and Yukon. Federal government offices across the country will be closed, and many provincial and municipal services will not be operating either.
Depending on where they are, some supermarkets, retail stores and other private businesses and services will be closed, whereas others will be operating on special holiday hours. Services that will remain open vary by province.
Here's an overview of what's open and closed across Canada this August long weekend.
Alberta
The first Monday of August is known as Heritage Day in Alberta. It's not a mandatory public holiday, so expect a lot of businesses to stay open.
British Columbia
Monday is a statutory holiday in British Columbia. Most provincial government offices will be closed for B.C. Day. Select BC Liquor stores will open for the day. Many malls, grocery stores and other businesses will be holding special holiday hours. 
Manitoba
Manitoba Premier Greg Salinger announced last month that he hopes the province will vote to rename Civic Holiday after late anti-cancer crusader Terry Fox. But it's still officially Civic Holiday for 2014. Public offices will be closed Monday, but many supermarkets, malls and other retailers will be open. Liquor Mart locations will close early on Monday evening.
New Brunswick
Unlike most of the other provinces, New Brunswick requires most businesses, as well as public offices, to close for the holiday, known as New Brunswick Day. If you need to stock up on supplies, do so on Saturday and Sunday.
Nova Scotia
On Monday, Nova Scotians will be celebrating Natal Day, which honours the founding of the province. Most major grocery stores and most NSLC locations will be running on a special holiday schedule.
Ontario
The Civic Holiday Monday spells closures for provincial and municipal services across Ontario. Many malls, supermarkets and shops will be open for the day. Some LCBO locations will closed for the day, but 370 will be open.
Prince Edward Island
Prince Edward Island celebrates its own Natal Day on Monday. Federal offices will be closed, but otherwise most services will be open for business.
Saskatchewan
Aug. 4 is Saskatchewan Day, and most public employees in the province won't be working. Most malls and grocery stores will be open, while select SLGA liquor stores will be running on special holiday schedules.
Northwest Territories and Nunavut
Territorial public employees in both the Northwest Territories and Nunavut will have the day off. 
ALSO ON HUFFPOST
Amazon Editors Pick Top 25 Books Of 2014
WHO AM I READING? Brigid Schulte WHAT AM I READING? "Schulte speaks to neuroscientists, sociologists and hundreds of working parents to tease out the factors contributing to our collective sense of being overwhelmed, seeking insights, answers and inspiration." HOW LONG IS IT? 352 pages

WHO AM I READING? Helen Oyeyemi WHAT AM I READING? "In the winter of 1953, Boy Novak arrives by chance in a small town in Massachusetts, looking, she believes, for beauty — the opposite of the life she's left behind in New York. She marries a local widower and becomes stepmother to his winsome daughter, Snow Whitman." HOW LONG IS IT? 320 pages

WHO AM I READING? Anthony Doerr WHAT AM I READING? "A blind French girl and a German boy paths collide in occupied France, as both try to survive the devastation of World War II." HOW LONG IS IT? 544 pages

WHO AM I READING? Carl Hoffman WHAT AM I READING? "Despite exhaustive searches, no trace of Rockefeller was ever found. Soon after his disappearance, rumours surfaced that he'd been killed and ceremonially eaten by the local Asmat — a native tribe of warriors whose complex culture was built around sacred, reciprocal violence, head hunting, and ritual cannibalism. The Dutch government and the Rockefeller family denied the story, and Michael's death was officially ruled a drowning... The real story has long waited to be told — until now." HOW LONG IS IT? 304 pages

WHO AM I READING? Leslie Jamison WHAT AM I READING? "Beginning with her experience as a medical actor who was paid to act out symptoms for medical students to diagnose, Leslie Jamison's visceral and revealing essays ask essential questions about our basic understanding of others: How should we care about each other? How can we feel another's pain, especially when pain can be assumed, distorted, or performed?" HOW LONG IS IT? 256 pages

WHO AM I READING? Andy Weir WHAT AM I READING? "Six days ago, astronaut Mark Watney became one of the first people to walk on Mars. Now, he's sure he'll be the first person to die there." HOW LONG IS IT? 384 pages

WHO AM I READING? Lauren Owen WHAT AM I READING? "James Norbury is a shy would-be poet who takes up lodgings with a young man from the upper echelons of society and soon finds love where he least expected it. Just when it seems he is on the cusp of true happiness, James disappears." HOW LONG IS IT? 544 pages

WHO AM I READING? Laline Paull WHAT AM I READING? "Flora 717 is a sanitation worker, a member of the lowest caste in her orchard hive where work and sacrifice are the highest virtues and worship of the beloved Queen the only religion. But Flora is not like other bees. With circumstances threatening the hive's survival, her curiosity is regarded as a dangerous flaw but her courage and strength are an asset." HOW LONG IS IT? 288 pages

WHO AM I READING? Blake J Harris WHAT AM I READING? "A mesmerizing, behind-the-scenes business thriller that chronicles how Sega, a small, scrappy gaming company led by an unlikely visionary and a team of rebels, took on the juggernaut Nintendo and revolutionized the video game industry." HOW LONG IS IT? 320 pages

WHO AM I READING? Nicholas Griffin WHAT AM I READING? "After twenty-two years of antagonism, China and the United States suddenly moved toward a détente — achieved not by politicians but by Ping-Pong players." HOW LONG IS IT? 352 pages

WHO AM I READING? Philippe Squarzoni WHAT AM I READING? "What are the causes and consequences of climate change? When the scale is so big, can an individual make any difference? Documentary, diary, and masterwork graphic novel, this up-to-date look at our planet and how we live on it explains what global warming is all about." HOW LONG IS IT? 480 pages

WHO AM I READING? Joel Dicker WHAT AM I READING? "That summer Harry Quebert fell in love with 15-year-old Nola Kellergan. Thirty-three years later, her body is dug up from his yard along with a manuscript copy of his career-defining novel. Quebert is the only suspect." HOW LONG IS IT? 656 pages

WHO AM I READING? Adam Rogers WHAT AM I READING? "A spirited narrative on the fascinating art and science of alcohol, sure to inspire cocktail party chats on making booze, tasting it, and its effects on our bodies and brains." HOW LONG IS IT? 272 pages

WHO AM I READING? Thomas Piketty WHAT AM I READING? "What are the grand dynamics that drive the accumulation and distribution of capital? Questions about the long-term evolution of inequality, the concentration of wealth, and the prospects for economic growth lie at the heart of political economy." HOW LONG IS IT? 696 pages

WHO AM I READING? Ken Silverstein WHAT AM I READING? "The oil industry provides the lifeblood of modern civilization, and bestselling books have been written about the industry and even individual companies in it, like ExxonMobil. But the modern oil industry is an amazingly shady meeting ground of fixers, gangsters, dictators, competing governments, and multinational corporations." HOW LONG IS IT? 240 pages

WHO AM I READING? Erez Aiden WHAT AM I READING? "Our society has gone from writing snippets of information by hand to generating a vast flood of 1s and 0s that record almost every aspect of our lives: who we know, what we do, where we go, what we buy, and who we love." HOW LONG IS IT? 288 pages

WHO AM I READING? Kevin Roose WHAT AM I READING? "Every year, thousands of eager college graduates are hired by the world's financial giants, where they're taught the secrets of making obscene amounts of money — as well as how to dress, talk, date, drink, and schmooze like real financiers." HOW LONG IS IT? 336 pages

WHO AM I READING? Rene Denfeld WHAT AM I READING? "The enchanted place is an ancient stone prison, viewed through the eyes of a death row inmate who finds escape in his books and in re-imagining life around him, weaving a fantastical story of the people he observes and the world he inhabits." HOW LONG IS IT? 256 pages

WHO AM I READING? Lily King WHAT AM I READING? Haunted by the memory of his brothers' deaths and increasingly frustrated and isolated by his research, English anthropologist Andrew Bankson is on the verge of suicide when a chance encounter with two colleagues, the controversial Nell Stone and her wry and mercurial Australian husband, Fen, pulls him back from the brink." HOW LONG IS IT? 272 pages

WHO AM I READING? Roxane Gay WHAT AM I READING? "Mireille Duval Jameson is living a fairy tale. The strong-willed youngest daughter of one of Haiti's richest sons, she has an adoring husband, a precocious infant son, by all appearances a perfect life. The fairy tale ends one day when Mireille is kidnapped in broad daylight by a gang of heavily armed men, in front of her father's Port au Prince estate." HOW LONG IS IT? 368 pages

WHO AM I READING? E.L. Doctorow WHAT AM I READING? "Speaking from an unknown place and to an unknown interlocutor, Andrew is thinking, Andrew is talking, Andrew is telling the story of his life, his loves, and the tragedies that have led him to this place and point in time." HOW LONG IS IT? 224 pages

WHO AM I READING? Miriam Toews WHAT AM I READING? "Elfrieda, a world-renowned pianist, glamorous, wealthy, happily married woman wants to die. Yolandi, a divorced, broke, sleeping with the wrong men as she tries to find true love desperately wants to keep her older sister alive." HOW LONG IS IT? 336 pages

WHO AM I READING? Nick Cutter WHAT AM I READING? "Once every year, Scoutmaster Tim Riggs leads a troop of boys into the Canadian wilderness for a weekend camping trip — a tradition as comforting and reliable as a good ghost story around a roaring bonfire." HOW LONG IS IT? 368 pages

WHO AM I READING? Colson Whitehead WHAT AM I READING? "A longtime neighbourhood poker player, Colson Whitehead was given a $10,000 stake and an assignment from the online online magazine Grantland to see how far he could get in the World Series of Poker." HOW LONG IS IT? 256 pages

WHO AM I READING? Joanna Rakoff WHAT AM I READING? "A memoir about literary New York in the late nineties, a pre-digital world on the cusp of vanishing, where a young woman finds herself entangled with one of the last great figures of the century." HOW LONG IS IT? 272 pages

NEXT: The Best Conversation Starter Books

Seconds is being called one of the most anticipated books of the summer, so if you have this book in your hot little hands, you're sure to be approached. Bryan Lee O'Malley, author and artist of the hugely bestselling (and Toronto-set) Scott Pilgrim graphic novel series has created a stand-alone, full-colour graphic novel that is nothing short of perfect. It's in stores on July 15th.

It's the book everyone is talking about and if you plan on reading The Fault in Our Stars in public, someone will come up to you and hand you tissues. We promise.

1Q84 might just one of the most physically beautiful books we've ever seen. With it's impressive slip cover and gorgeous detail, other are sure to take notice. Check out the books designer, Chip Kidd discussing the book jacket here.

We here in Canada are all huge fans of Terry Fallis. His first book, The Best Laid Plans, was adapted to a television show on CBC earlier this year and now people are dying to get their hands on all of his books. There's no doubt that just by holding one of his novels, you'll help to keep the Terry Fallis train rolling and you'll likely make a new friend.

True story. While reading an advanced reading copy of Where I Belong on the subway here in Toronto, Random House Online Marketing Coordinator Lindsey Reeder was approached by a fellow commuter. They came over and said, "Where can I get a copy of that book? I am a HUGE Great Big Sea Fan." She had to inform them that the book doesn't go on sale until October 14th, but they can go to Alan Doyle's website to pre-order a signed copy of the book.

If there's one thing we know for sure when it comes to Diana Gabaldon, her fan base is huge. And we mean huge! If you've committed to packing all 825 pages of this book to bring on your commute, you won't mind being approached by fellow Diana Gabaldon fans to talk about the adventures of Jamie and Claire!

The King of Pop is a cultural icon, so be prepared to chat with fellow Michael Jackson fans when you read Remember the Time. This is the heartfelt story of a tragic and troubled family, the devastating cost of fame, and the lengths to which a father will go to protect and provide for his children as told by Michael Jackson's former bodyguards. This book will dismantle the tabloid myths once and for all and gives Michael Jackson back his humanity.

The cover and design of the new book from Sandra Newman will make people stop in their tracks – it's that beautiful! A post-apocalyptic literary epic in the tradition of The Handmaid's Tale, Divergent and Cloud Atlas, and a breakout book in North America for a writer of rare and unconventional talent.

If people can read the fine print on Jo Baker's Longbourn, they'll see the words Pride and Prejudice. At this point these people (with fantastic eyes) will ask you about this book. You can then inform them that Longbourn is the story of the Bennet's servants who take center stage in this irresistibly imagined below-stairs answer to Pride and Prejudice.

A book of suspense anchored in classic gothic twists, this tale of a biographer writing the life story of a reclusive author is spellbinding, creepy and completely impossible to put down.

If you think you don't like psychological thrillers, this could be the book to change your mind. A woman finds herself at the grocery store with complete amnesia about her life, and gets taken home by a man claiming to be her husband. You can imagine how well that goes.

There's no way around this one — this book is haunting, and painful, and difficult to read. That said, you'll probably find it impossible to stop, thanks to Shriver's breathtaking writing and the story of a 'bad seed' child that goes beyond anything you thought you could imagine.

Christie's best-selling novel ever is a story of 10 people lured to an island, all of whom have been complicit in murders in their "real" lives, under false pretenses. And then, justice is served.

This book has all the elements of an addictive summer read, despite being set in the frigid cold of Leningrad: two boys' fledgling friendship, a World War II-era setting, a hunt for treasure and solid sense of humour.

A book that takes twists and turns can be either frustrating or fantastic to read, and Flynn's novel falls firmly into the latter category. Read it before the movie comes out.

If you haven't read the seven books of the Harry Potter series, consider this summer your time to get seriously involved with Hogwarts, magic and the (mostly) gentle fantasy that is Rowling's world. Since each book gets progressively longer, it's that much more satisfying.

The trilogy (The Hunger Games, Catching Fire and Mockingjay) may be better known as big-budget Hollywood films these days, but that should only prove the addictive nature of the source material.

The book may have changed since its original 1978 publication (and it may, as of 1990, stand at over 1,100 pages), but this epic tale of a post-apocalyptic world and the almost Biblical battle that ensues will be your go-to for a summer long read.

When it comes to plots that make you want to read on, nothing is better than crime. Few writers are as great at crime as Raymond Chandler — this book of blackmail, backstabbers and disappearances is an important part of the Los Angeles' noir narrative, and not to be missed.

Another series geared towards young readers, this quartet (A Wrinkle In Time, A Wind In The Door, A Swiftly Tilted Planet and Many Waters) sees a pair of siblings and a friend battle forces of evil, including the rather adult nemeses of disease and nuclear war.

It's no surprise this book, which was originally published online in a serial format, has gained cult status. But don't let that stop you from getting involved in this tale of drugs, evil forces and alternative universes that will have you debating the conclusion for ages.

The premise of this book, which is about constantly being reborn, isn't a new one, but you won't be able to stop reading about what it means when Ursula Todd is born (or, for that matter, what it means when her life ends).

One man, one lifeboat, one tiger. If you haven't yet read Martel's masterpiece about spirituality or adventure (depending on how you choose to read it), take the time this summer to get lost in it.

It's a mystery as told by the ghost of the victim, and the fact that the ghost is a teenage girl who has to watch her family and friends continue on with their lives makes it only more poignant and unputtdownable.

Who are these students who are introduced at the beginning of the novel as being in the care of "guardians"? Readers know there's something different about them, but as the true story is revealed, it becomes increasingly fascinating — and above all, heartbreaking.

A book that combines multimedia elements, online articles and photography that could only have been written in 2014, this mystery drags the reader into worlds they could never have pictured at the start of it, and the conclusion is all the better for it.

This sprawling historical fiction looks at the development of Gothic architecture in the 12th century — but don't let that turn you off. Follett's compelling characters and thrilling ends to chapters pushes the reader to keep going through each and every one of its 974 pages.

Dennis Lehane's books invariably get made into movies, which is one way to tell that his plots are inherently addictive. For Shutter Island, widely considered his best work, the less readers know beforehand, the better. So suffice to say you should be prepared for a twisting mystery of truly great proportions.

The recently crowned Pulitzer Prize-winning novel has the boring-sounding plot of being based on art theft, but in reality, Tartt's surprising characters, imaginative twists and generally inviting writing will take readers for a completely unexpected ride.

Another post-apocalyptic tale, this isn't the sunniest of beach reads, but that doesn't mean it'll be any easier to put down. McCarthy paints a gloomy, if realistic, picture of what life could easily look like in the future, and readers won't be able to stop wondering what will happen next.

Probably better known as "The Girl With the Dragon Tattoo" series, this trilogy that was originally published in Swedish might have a clumsy translation and roughly sketched out characters, but impressively, that doesn't make you want to devour these books about solving crimes (often involving violence against women) any less.

This 1980s classic might be a little dated, but Conroy's tale of a unique Southern family and their bouts with mental illness, abuse and even a pet tiger are set against the backdrop of stunning scenery and crafted words that can't help but keep you reading.

Is it ever possible to put down a book about time travel? Well, possibly, but not when it's as well-written with as compelling a love story as this one. We dare you not to adore it.

One part mythology, one part science fiction, all parts rabbit hole of a plot that doesn't even satisfy you with a proper ending, but you'll be so enthralled by the book, you won't even care.