29 Signs You Went To French Immersion In Canada
School is back in session. For many of us, that triggers memories of Five-Star binders, Jansport backpacks and Elmer's glue sticks.
But for others, it conjures thoughts of dictées, "La courte échelle" books and teachers exclaiming "tais-toi!" If this sounds familiar, you were probably a French Immersion student in Canada. And oh, how we feel you.
Your elementary school books looked like this.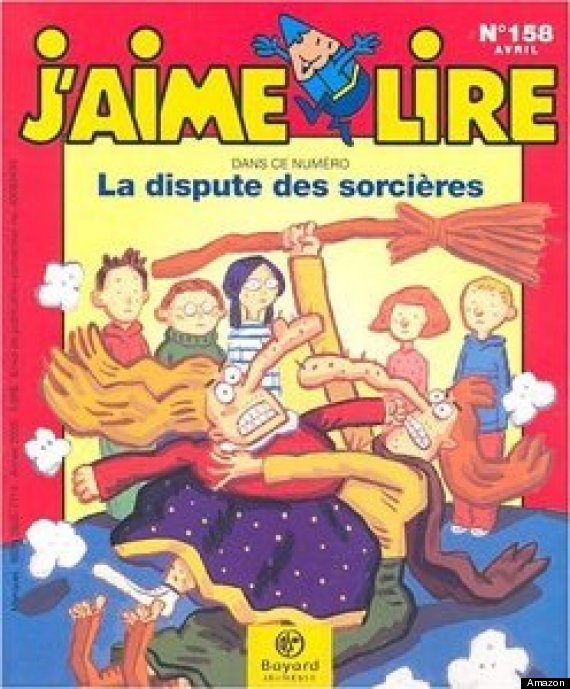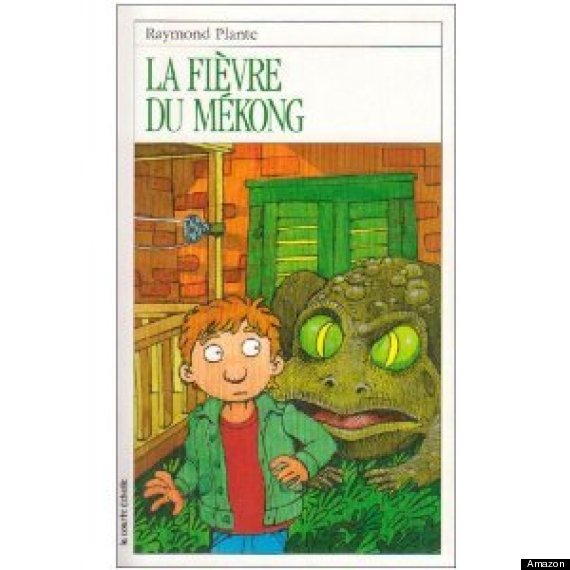 But you met your reading quota thanks to translated Archie comics.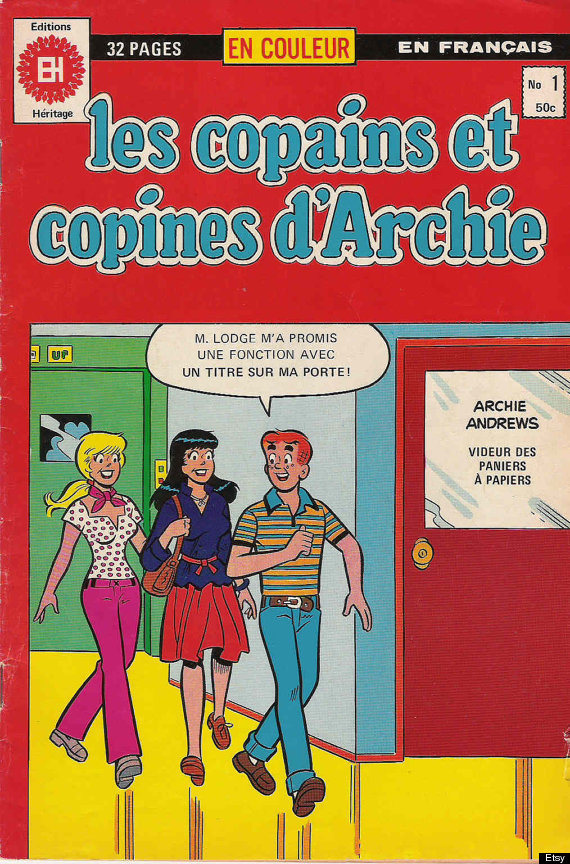 You feared the weekly dictées.
And your only-ever-schooled-in-English parents weren't much help.
But this book was a godsend ...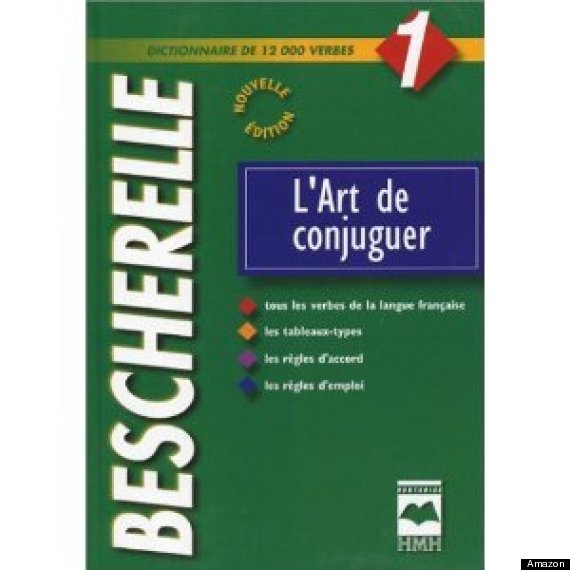 Learning math was even worse.
(This is what French long division looks like.)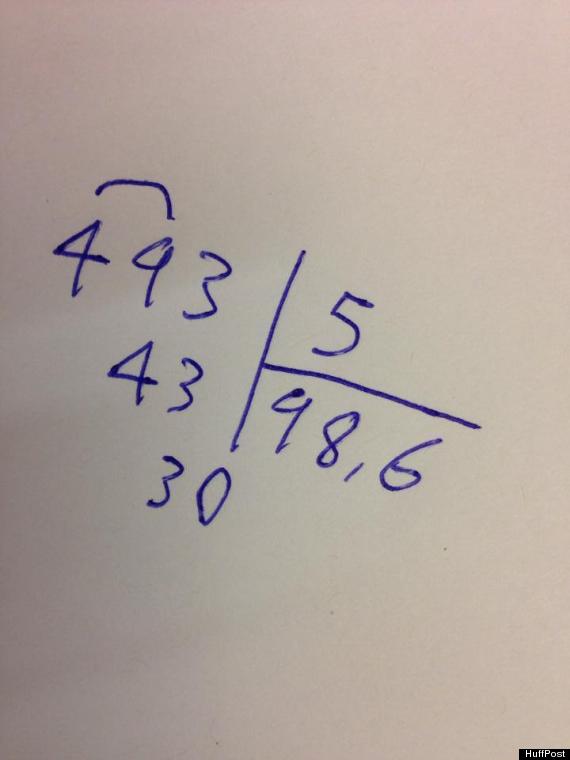 The English kids called you "Frenchie" without any qualms at all.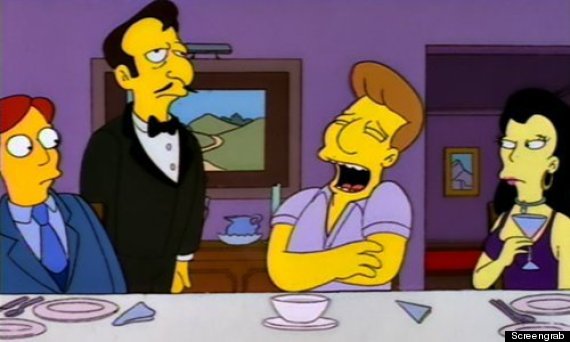 You still have trouble eating until someone says "Bon appetit."
You know who drew this ...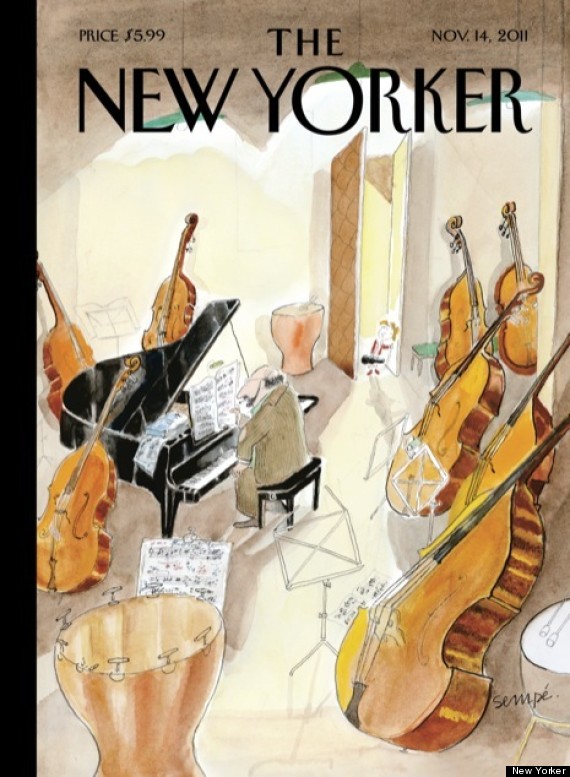 Because you read this as a child.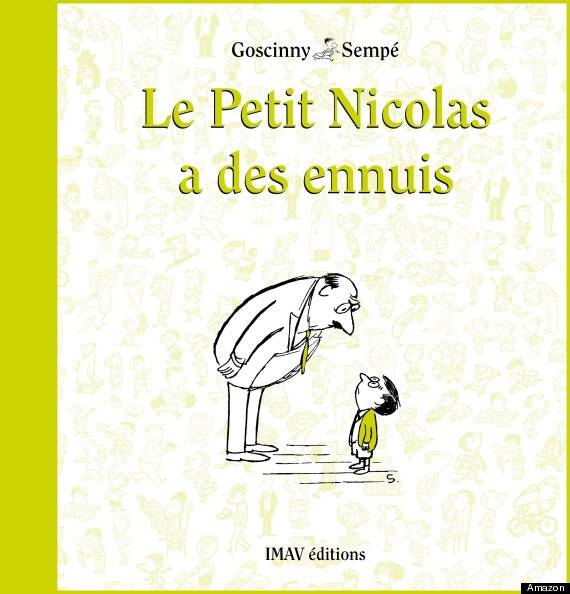 You remember "Boule et Bill."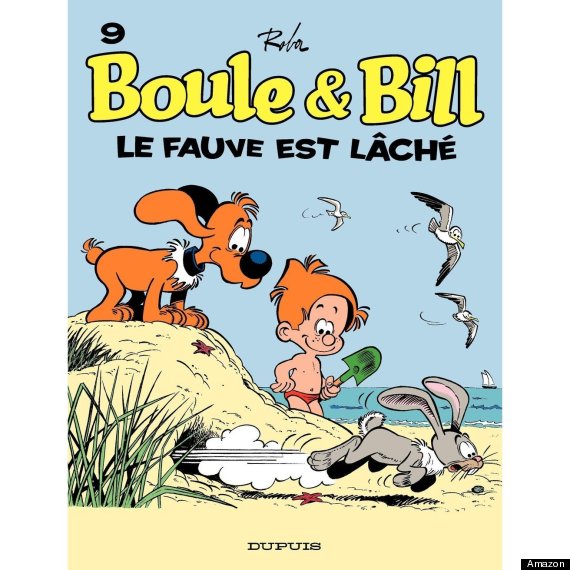 "Passe-Partout"
And "Astérix et Obélix."
"Bach et Bottine"
"La Grenouille et la Baleine"
And Cirque du Soleil before it was cool.
You went on an exchange to Quebec.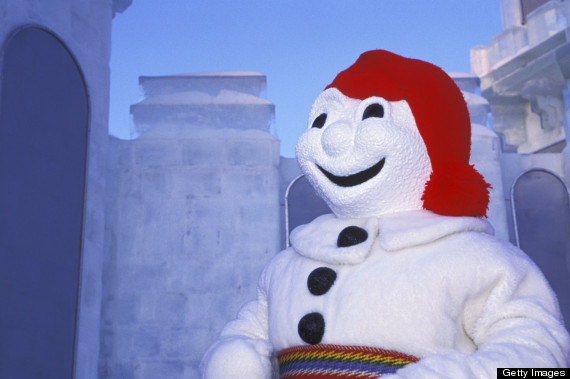 And were shocked to see KFC spelled this way.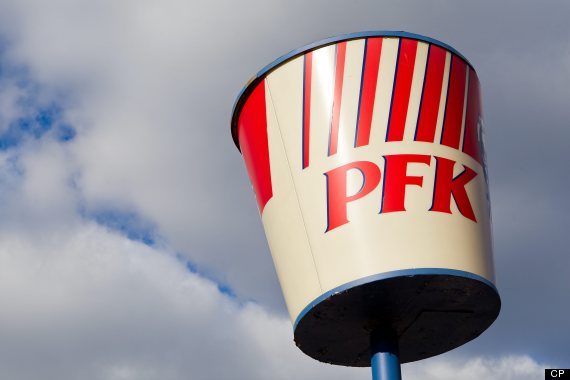 And you laughed at hearing your French-Canadian billet say, "happiness."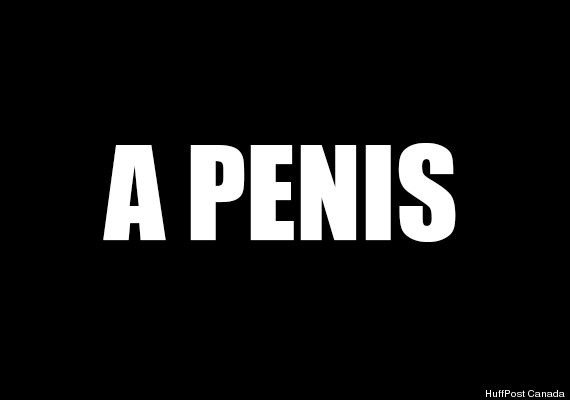 You watched "Manon of the Spring" every year, and it traumatized you.
You sang this ... damn ... song.
And this one every Halloween.
Substitute teachers were the best, because they almost always spoke English.
Meanwhile, French teachers taught you history.
Now you know nothing about history ...
Because they didn't know anything about history.
You can show off your pronunciation beautifully ...
But actually answering questions in French is a bit harder.
In the end, you're glad you went.
Because it will help you get a job here ...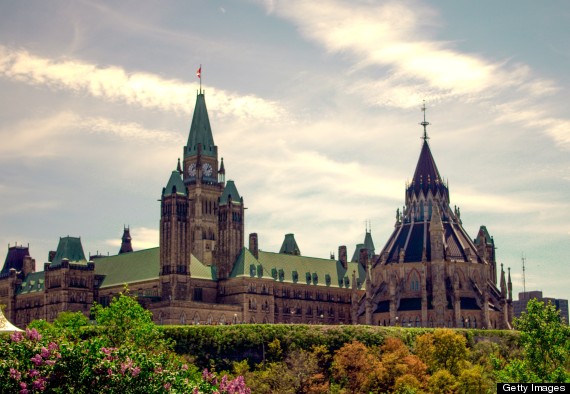 And order the best wine in France.
Like Us On Facebook

Follow Us On Twitter

ALSO ON HUFFPOST:
Things The French Do Better
The French don't just love themselves; the world loves France too. With 83 million visitors to the country in 2012, France clinches the top spot as a tourist destination. It's a good thing not all of the tourists stay: if they did, France's 66 million person population would become more crowded than the mobbed Mona Lisa viewing room in the Louvre.

Paris might be considered the most romantic city in the world, but the Parisians' two-cheek greeting kiss has nothing on the French island of Corsica, where locals are known to kiss five times just to say "hi." It's no surprise, then, that the affectionate nation has consistently ranked among the top countries that have the most sex. And although the LGBT community continues to fight for certain legal rights, France was one of the first countries to decriminalize same-sex activity back in 1791.

Croissants. Macarons. Éclairs. Madeleines. If your mouth isn't watering just thinking of these sumptuous French pastries, you should probably have your taste buds checked. Worldwide cults have sprung up around famous chefs like Dominique Ansel and Sebastien Gaudard. With 73 percent of French people thinking "any time is a good time to enjoy a pastry" and 71 percent baking several cakes per month, it's no surprise that the country has become a foodie's dream destination.

With reports that the French have started to drink less wine, you might be worried that their spot as the world's top alcohol exporter is in jeopardy. But have no fear, you'll still be able to enjoy that glass of Bordeaux or sip on a cup of cognac since France continues to export robustly. In 2012, France reaped in 5.6 billion euros ($7.7 billion) from wine exports and 10.1 billion euros in 2011 ($13.7 billion) from wine and spirits, collectively.

The French seem to have perfected the art of inconvenience. Whether it's a protest around a higher retirement age, train workers going on strike, or fed-up passengers pushing back against the train workers' strike, it seems like someone always has a problem with something. French historian Stéphanie Sirot explains that whereas most of northwest Europe learned to negotiate first and then resort to conflict if the negotiations weren't successful, the pattern is reversed in France, where conflict is seemingly performed ceremoniously to demonstrate strength before the negotiations even begin!

It's très extraordinaire to realize a fait accompli of the French language: it has sabotaged English conversation with countless words and expressions, despite the coup d'état of English in language supremacy during the past century. So whether you're an amateur or a savant with the French language, you'll likely undergo déjà-vu when listening in on a rapport between any two Francophones. And with French as the official language in 29 countries and of the United Nations, it would be quite the faux pas to not sharpen your cache of the so-called "Language of Love."

The bon mot of France is world renowned: with 15 Nobel Prizes in Literature, the country is home to more winners of the prestigious award than any other nation. But we also say "merci" to the French non-Nobel Prize writers like Victor Hugo for giving us the inspiration to make The Hunchback of Notre Dame into a Disney film and to render Les Misérables an irresistibly classic piece of musical theater.

The nation's gourmet tastes and history of fine dining make it no surprise that France received more Michelin stars than any other country in 2013. In 2012, in Paris alone you could choose from 70 starred restaurants, 10 of which had received the exclusive three-Star rating. Only Japan comes close to challenging France's fame for food, falling behind France's 732 acclaimed eateries with 729 Michelin starred restaurants in 2013.

The French "joie de vivre" may in part be from their 35-hour work weeks, which is the envy of many American employees. And just recently, France extended the 1999 ruling on the limited work week by passing an "obligation to disconnect" for contractors that previously did not fall under the existing work week regulations.

The rumors surrounding President François Hollande's (alleged) multiple romantic relationships have given the French to chat about these days. But non traditional forms of partnership are nothing new to French leaders: four past presidents, Valérie Giscard d'Estaing, François Mitterrand, Jacques Chirac, and Nicolas Sarkozy, were all rumored or confirmed to have extramarital affairs. And many Frenchmen and women might be understanding of their leaders' romantic decisions: a poll from the Pew Research Center showed that French are more accepting of infidelity than people in other countries.

Even though France doesn't make the list of top ten nations with the oldest populations, its elderly have been the subject of healthy living articles, which contemplate the grace that is so often

Coco Chanel, Christian Dior, Jean Paul Gaultier, Givenchy, Hermès, Christian Louboutin, and Yves Saint Laurent are just some of the très chic brands to have emerged from France. And the prominence of French luxury fashion doesn't show any sign of decline. According to the French Consulate in Los Angeles, "growth in the world luxury sector increased by about 10% in 2012. French companies, which account for a quarter of worldwide turnover, are the most dynamic in the sector." So strap on those stilettos and throw your scarf into the air if you want to even consider competing with those French fashionistas.

France has gifted the world with some of the most iconic and breathtaking buildings. The Palace of Versailles is a masterpiece of Baroque architecture; the Notre-Dame Cathedral is a standard bearer of Gothic style; and the Eiffel Tower once was considered one of the most avant garde structures of its time. And lest we forget the grandiose chateaux, which aren't only in the sprawling countryside of the Loire Valley, but also in the heart of urban centers. In fact, the Louvre in downtown Paris, which is home to some of the world's most renowned pieces of art, is also one of the largest palaces in the world. It's a good thing, then, that 38 of France's beautiful structures are protected as UNESCO World Heritage Sites, with an additional 38 submitted for approval.

It's no wonder that it was a Frenchman who, in January 2014, broke his own cycling record at 102 years old. Indeed, the bicycle and French culture go hand-in-hand. Not only does the French countryside provide for several of National Geographic's top-ranked cycle routes, but the French geography is also home to the foremost cycling event: Le Tour de France. When fanatics of the sporting event descend on France to watch the cyclists, France will boost another thing it's great at: tourism.