Canada Has Dutch Disease, Bank Of America Declares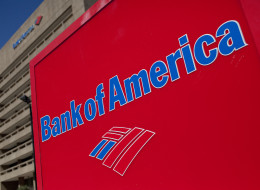 Is Canada's oil sector harming the rest of the economy? According to Bank of America Merrill Lynch, the evidence points to yes.
In a new report, the bank has come out squarely in favour of the "Dutch Disease" theory — the notion that Canada's oil and gas boom has driven up the loonie to the point it's hurting other export-dependent parts of the economy.
"Ten per cent of our economy is due to energy. That's a relatively small share, but when you look at our currency we've seen an increasing correlation between the Canadian dollar and the price of energy," BofA Merrill Lynch economist Emanuella Enenajor, a former CIBC economist and one of the authors of the new report, told BNN.
The idea that Canada is suffering from Dutch Disease is not new, but it has become a political hot potato. Western Canadian and Conservative politicians bristle whenever someone suggests the oil industry is hurting the rest of Canada's economic prospects.
Then-Bank of Canada Governor Mark Carney shot down the Dutch Disease theory in 2012, arguing Canada should seize on opportunities to expand on its oil wealth, rather than fret about possible damage done to other industries.
Yet the evidence for Dutch Disease is strong. Even as the energy sector boomed in recent years, export-dependent manufacturing took a huge hit, with the sector losing jobs every year since the Great Recession half a decade ago.
Canada's manufacturing sector shrank at the fastest pace seen in any developed country between 2002 and 2011, according to research from the U.S. government. It contracted by 11.5 per cent in a period during which U.S. manufacturing grew by 23.2 per cent.
Even today, with exports hitting a record high thanks to a stronger U.S. economy and a slightly weaker loonie, Canadian manufacturers aren't creating jobs. The sector lost 1.7 per cent of all its jobs over the past year, according to StatsCan data.
Simply put, Canada is no longer a place where manufacturers invest in creating new jobs, and most economists will tell you the value of the dollar has more than a little to do with that.
Story continues below
Dutch Disease: What Is It?
In 1977, The Economist coined the term "Dutch Disease" to describe the phenomenon of economies whose industrial bases suffer when large deposits of energy, such as oil or natural gas, are found. The magazine named it "Dutch Disease" because of the rapid deindustrialization seen in the Netherlands in the years after a major offshore natural gas find in 1959.

One of the effects of becoming an energy-exporting country is that speculators will start treating that country's currency as a "petro-dollar." The value of the currency rises (and sometimes falls) with the cost of the country's energy exports, which often means it becomes too high in value for exporters in other sectors. Those exporters then see their sales decline, and manufacturing suffers as a result.

As the energy export sector grows, it attracts workers from other sectors, including manufacturing, leaving fewer skilled people to fill jobs in those areas. This is known as "direct deindustrialization."

As money flows to the energy exporters from energy consumers around the world, it increases the amount of spending cash people have. That additional cash increases the demand for non-manufacturing labour -- things such as beauty salons, travel, entertainment -- which in turn sends people into those jobs, and away from manufacturing. This is known as "indirect deindustrialization," or "the spending effect."

Economists are in disagreement about whether Dutch Disease is real, whether it's an important phenomenon, and whether it actually happened in any given economy. Fifty years after the Netherlands' big natural gas find, there is no consensus on whether the country experienced the disease named after it, with many economists arguing excessive social spending was behind manufacturing's decline.

In Canada, Dutch Disease has become a highly polarized political issue. When NDP Leader Thomas Mulcair and Ontario Premier Dalton McGuinty recently referred to what they see as the problem of manufacturing suffering under the weight of a booming oil industry, it prompted accusation of divisiveness from leaders of Western provinces. Economists don't agree either. While a recent study from the Pembina institute argues the phenomenon is real and having a negative impact, others argue the strength of Canada's oil sector is creating internal demand that's offsetting the loss of manufacturing exports. Yet others say Dutch Disease is only a part of the problem, and that other factors -- like offshoring of jobs to developing countries and increases in productivity -- are also to blame for manufacturing's decline.
"In the late '90s, exports were about 40 per cent of GDP, today they're closer to 30 per cent," Enenajor said.
Her report predicts that crude oil will account for 27 per cent of all of Canada's exports by 2025, the country's single largest export.
But does Canada really have a "petro-dollar"? Have we been reduced to an economy whose fortunes rise and fall with the price of Brent crude (or Western Canadian Select, as the case may be)?
Maybe, maybe not, but the world is certainly treating the loonie like it's a petro-currency, Enenajor told BNN.
"The perception that it's a petro-currency has strengthened over the past 15 years," she said. Her report noted that every 10-per-cent increase in the price of oil translates into a "persistent" 1.2-per-cent increase in the value of the loonie.
Enenajor sees some good news on the horizon, in the form of a weaker Canadian dollar. BofA is forecasting an 88-cent loonie by the end of the year, which should help make Canadian manufacturers more competitive.
But despite the recent economic pick-up, "we're still in a Dutch Disease scenario," Enenajor said.