Lotto-Winning Bombardier Employees Settle Dispute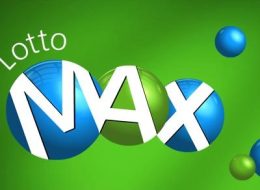 A settlement has been reached between 24 winners of a $50-million Lotto Max jackpot and Christopher Bates, a man who claimed to be part of the winning lottery group.
A group of mechanics and maintenance staff from the Bombardier plant in Downsview, Ont., won the Jan. 28, 2011, draw, with each winner awarded over $1.9 million, including about $2,400 in interest. But Bates, a colleague at the plant, said he founded the lotto pool and was entitled to some of the winnings.
Judge Carole Brown was to preside over a 10-day civil trial in Toronto to decide whether Bates should get a share, but on the second day a settlement was reached.
Bates and the 24 winners reached an undisclosed agreement on Thursday. Their terms will remain confidential.
Bates was on winter holiday when the group bought the winning ticket, and when he returned, his co-workers were millionaires. Bates and several other employees said they were entitled to some of the winnings, because they were in the lottery pool but missed the winning draw in 2011.
The payout was withheld while lottery officials investigated after additional claimants came forward. All but two of those claims were rejected.
OLG divided the jackpot into 26 shares — two of which were held by the court until the claims were decided. Bates's case for one of those two payouts has now been settled.
Also on HuffPost:
In 2011, an anonymous church-goer put a winning $30,000 lottery ticket into a Baltimore church's collection plate. The incredibly appreciative pastor of the parish said he was going to use the donation to pay for church expenses, as well as help those in need.

B. Raymond Buxton of Northern California won a $425 million Powerball prize earlier this year. He waited more than a month to come forward and is trying to remain as anonymous as possible. He said he plans to set up a charitable foundation focused on pediatric health, child hunger and education with his winnings.

Les Robins, a Wisconsin middle school teacher, won $111 million in Powerball winnings in 1993. He decided to use his hefty check to purchase a 226-acre plot of land off Lake Winnebago. But instead of building the vacation house of his dreams, he opened Camp Winnegator, a day camp for kids. Years later, the camp is still going strong.

Jim Dancy of Michigan won $10,000 in 2009. Rather than spending the money on little luxuries for himself, he donated the lump sum to the Kalamazoo United Way, which helps those in need with education, income stability and leading healthy lives.

Bob Erb of British Columbia won a $25 million Lotto Max jackpot in 2012. Erb, whose son passed away from cancer, stopped into Cliff Luther's restaurant. He empathized with the owner whose daughter was suffering from cancer. Much to Luther's surprise, Erb paid for his burger and fries with a $10,000 check.

This is one of the more creative ways to spend lottery winnings. John Kutey, who split a $319 million jackpot with six other people, built a $250,000 water park in Green Island, NY. Spray Park replaced an outdated park from the 1940s.

Ray and Barbara Wragg, a couple from Sheffield, England, won over $15 million in 2000. They've given away most of the prize money to causes including the Weston Park Hospital in their hometown and Sheffield Children's Hospital. In 2004, they even sent 50 veterans to Italy in honor of the 60th anniversary of the Battle of Monte Cassino.

Gloria Mackenzie, an 84-year-old retiree won a massive Powerball jackpot of $590.50 million in 2013. She used $2 million of her prize to fix a leaky roof at Schneck High School in East Millinotick, ME. Mackenzie is herself a retired teacher and her children all attended the school. Mackenzie's daughter also taught at Schneck and her son was a member of the school board.

Homeless man Dennis Mahurin of Illinois won $50,000 from a scratch-off ticket. Not too shabby! Instead of using the money to move out of his tent, Mahurin went to the dentist and gave each of his homeless friends $100.