B.C. Islands For Sale Are Surprisingly Affordable (PHOTOS)
Owning a private island seems to belong in the realm of the extremely wealthy — or does it?
We were surprised to find that many islands for sale in B.C. are selling for under $1 million. No, you can't even get most Vancouver teardowns for that price range.
There's Johnson Island, 20 acres of privacy about 48 kilometres from Fort. St. James. For $335,000, it comes with a rustic log cabin.
Who needs a fancy mansion when you have a front-row seat to astonishing sunsets and the northern lights?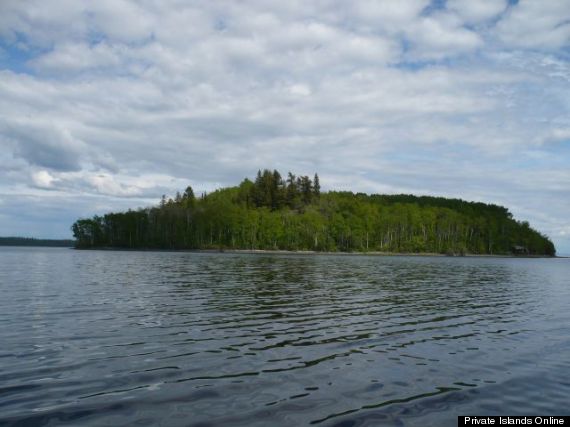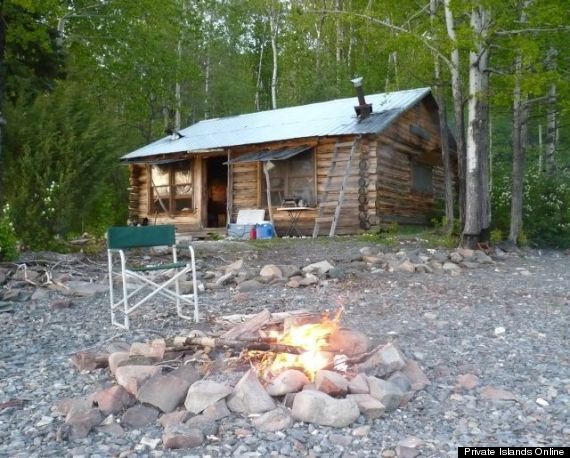 Or for a tad more, you could have snapped up Bee Island in Cowichan Lake. A gorgeous 2,343 sq.-ft. home built in 2007 came with the property, which recently sold for $895,000.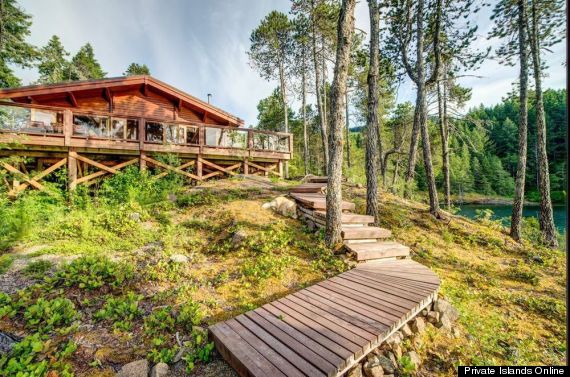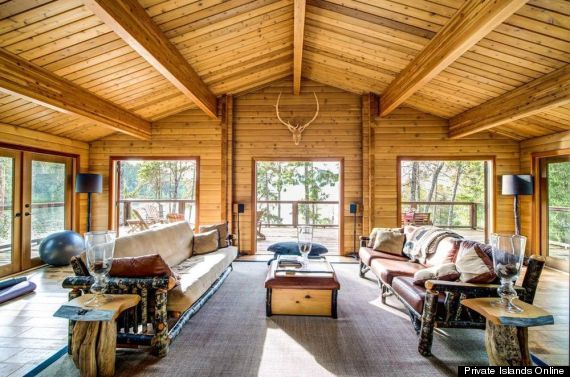 Chris Krolow, who runs Private Islands Magazine and Private Islands Online, says islands in lakes are significantly less expensive then ones situated in the ocean.
Most of his clients are looking for a second or vacation home, and interest has increased over the last five years, he told The Huffington Post B.C. in an email.
If you're in the market for an island, buyers should consider water depth, elevation, distance from the mainland, and a safe harbour, advises Krolow.
Also, consider how awesome it would be.
Check out some B.C. islands for sale:
B.C. Islands for Sale, November 2014
The Subtle Islands are two islands totalling 85 acres of land, joined together by a tombolo. A 12,600 sq.-ft. house rests on the island and includes six bedrooms, gourmet kitchen, and a timber-framed showcase "barn."

This cathedral-style barn is unlike any other barn available, and is just one of the many features of The Subtle Islands.

Subtle Islands has been listed for $29 million.

This private island is about an acre of land is located in Saanich and is the home to a variety of indigenous animals. Harlock Island is on sale for $595,000.

Over the years, three houses were built on the island but the weather has made these buildings unlivable. However with a little hard work, these homes can be fixed up and made into a fun restoration project.

Johnson Island is 20 acres in Stuart Lake. The area includes a cozy log cabin, and the location allows prospective owners and visitors a breathtaking view for sunsets and the northern lights.

This one-acre private island in Sechelt, is only two hours away from downtown Vancouver. The area includes water and electricity, telephone, cable and Internet.

The 2,365 sq-ft. house offers three bedroom and two bathrooms and even includes gardens, outdoor dining options and a hot tub.

Moresby Island is the largest privately owned island within Canada's famous Gulf Island archipelago. Boasting 1,440 acres in size, the price for the land is available upon request.

Horse not included.

Mowgli Island is an exclusive nine-acre private island containing sandy beaches and an award-winning Osburn/Clarke designed home. It's listed for $3.8 million.

The house is over 1,000 sq. ft. and includes four bedrooms and a separate 350 sq.-ft. studio/bunk house.

This private island in northwest Vancouver Island is listed for $987,000 and is 82 acres. The island is fully forested with hemlock and cedar trees for tree-lovers looking for an island.

Sheep Island is 7.5 acres of land that includes trails leading to a central meadow, and two ponds. Abundant wildlife includes otters, seals, eagles, and deer. This island in Sidney is going for $3.3 million.

This beautiful 85.6 acre island is selling for just under $5 million. Although a little on the pricey side, it comes with a main residence, log home, and cabin. The island is fully forested with fir and cedar trees all over the land.

This island comes with the main residence including a kitchen, dining room, primary living areas, office, library and master bedroom.

James Island is located in the Gulf Islands archipelago. With miles of white sand beaches, and grassy dunes, the 780-acre island has been listed for $75 million in the past.

In the last 18 years, the island has gone through a transformation into a beautiful island retreat.

Jesse Island, located in Departure Bay Nanaimo, is forested with pine, cedar, madrone, and oak trees. This nine-acre island is on sale for $4 million.

Fun fact: You can control the passage to Departure Bay from Jesse Island.

Twin Beach Island is five acres of land covered in white sandy beaches. It's on sale for $2.5 million.

Wildlife animals like seals can be seen on Twin Beach Island.

Bee Island is 1.25 acres of land that includes a cottage.

This private island, which was listed at $895,000, recently sold.

The cottage includes two bedrooms, and two bathrooms.

Scott Island is about 4.8 kilometres northeast of Chemainus in an area known as the "banana belt" of the Gulf Islands.

The island is approximately 5.26 acres and is on sale for $4.9 million.

The area comes with a 4,541 sq.-ft. home. It includes five bedrooms and six bathrooms, open kitchen-dining-family room, living room with brick fireplace, and an entertainment room.
Like this article? Follow our Facebook page

Or follow us on Twitter

Follow @HuffPostBC