Kim Kardashian Covers Elle UK's 'Confidence Issue'
After going completely naked for Paper magazine, there was only one thing left for Kim Kardashian to do: cover (mostly) up.
The 34-year-old mom does just that for Elle UK's "Confidence Issue," in which she stars on not one but three covers.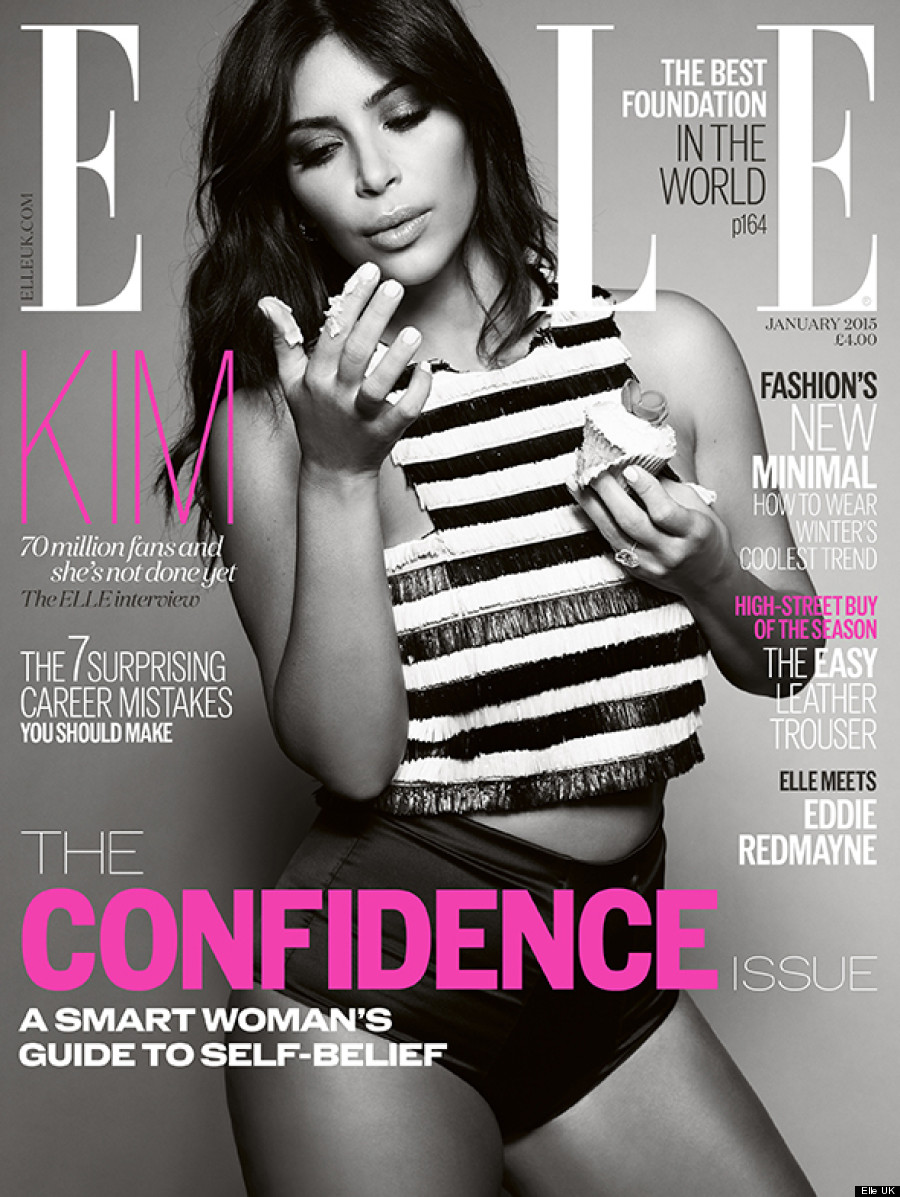 For one cover (a gorgeous black and white snap shot by Jean-Baptiste Mondino), the 34-year-old mom shows off a hint of her abs wearing satin boy shorts and a striped fringe crop top—while digging into a delicious looking cupcake, natch.
Another cover shows Kanye West's other half sporting a plunging white shirt dress paired with an oversized black belt, while a third cover shows the Vogue cover gal flaunting her fab figure in a black-and-white bodycon dress underneath a leather jacket.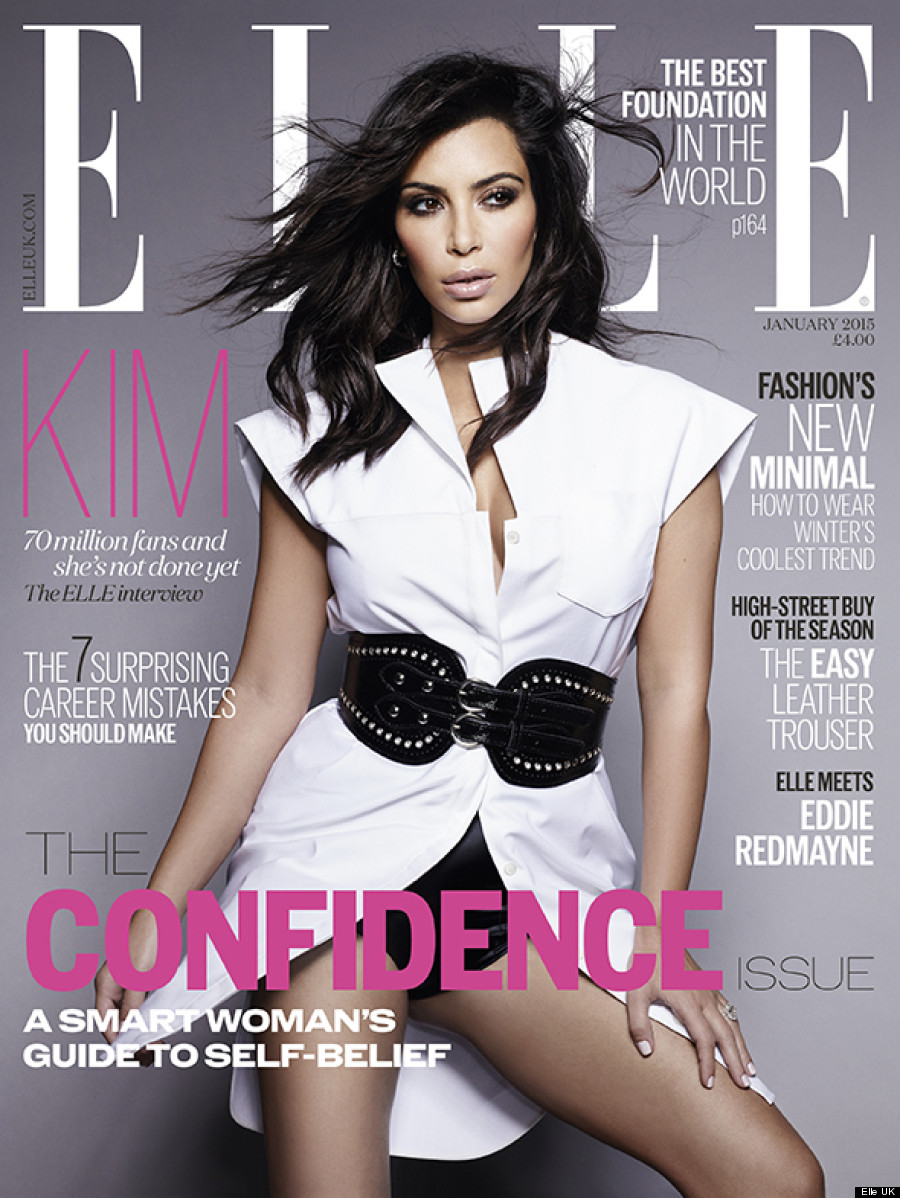 According to the style mag, the social media maven earned the right to be their poster girl for confidence because she has "through her unerring self-belief, redefined our perception of body beautiful...But most of all, Kim wasn't born confident. She had to work hard to achieve self-esteem, and the resilience to face her critics."
Judging by her recent appearance in which she flashed her toned tummy in a sexy black two-piece, we can't disagree with Elle's argument!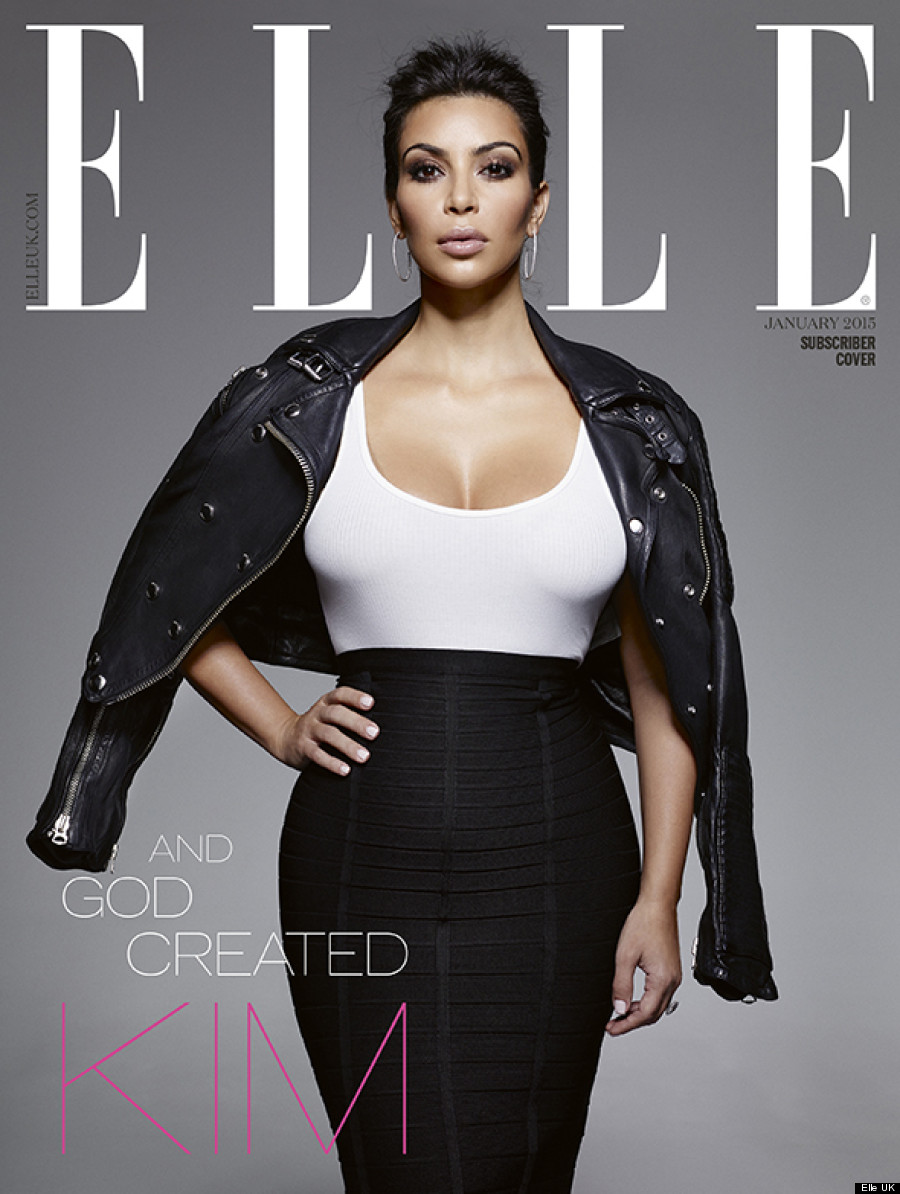 More on HuffPost Canada:
Kim Kardashian's Hottest Moments
She's got curves for days!

Kim is boob-alicious.

Can't go wrong with a nude dress!

Making rope dresses hot again.

That Brigitte Bardot hair is doing wonders for Kim.

Who says wedding photos can't be hot?

Damn, girl.

Kim stole the show at the 2014 Met Gala.

Working a Canadian tuxedo like a pro.

Her most covered-up outfit of 2014 is our favourite.

Baby got back.

Hot mama!

Gorgeous.

A room with a view.

Kim makes a wardrobe malfunction look glamorous.

Bikini babe.

Booty-licious.

She's the queen of the bodycon dress.

Blond hair, don't care.

Hey, legs!

Her bachelorette dress (Balmain, obviously) will be remembered forever.

Strike a pose.

Making mullet dresses look fab.

"I don't think you're ready for this jelly."