CP
Mounties in Drayton Valley, southwest of Edmonton, say the truck broke through a secure overhead door and caused extensive damage.
The driver then walked into the main part of the building and was taken into custody.
Police say drug use is suspected and they don't believe the RCMP were being targeted.
They believe the driver may be linked to recent instances of mischief, break and enter, vehicle theft and impaired driving.
The RCMP are still conducting their investigation.
David Andrew Franklin Yurkiw, 38, of Drayton Valley, is charged with the following offences:
Theft of motor vehicle
Dangerous operation of a motor vehicle

Impaired operation of a motor vehicle
Operation of a motor vehicle while disqualified
Mischief over $5000 dollars
Two counts of possession of Ammunition while prohibited
Three counts of failing to comply with recognizance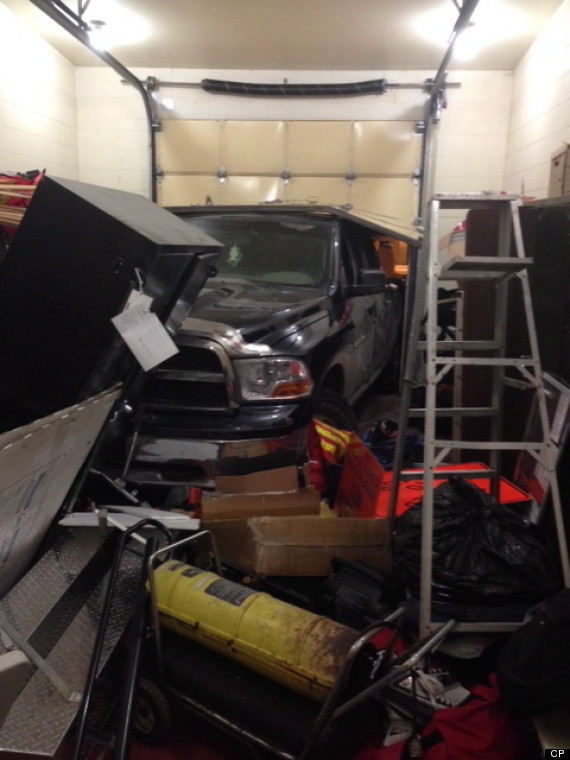 Also on HuffPost

Suggest a correction

DRAYTON VALLEY, Alta. - Charges are pending after a man drove a stolen pickup truck into the side of an Alberta RCMP detachment.