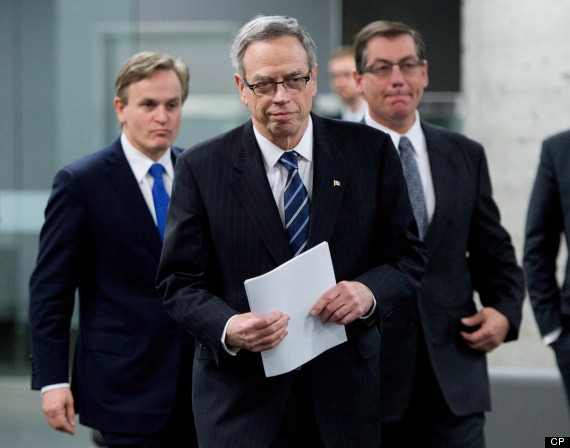 Finance Minister Joe Oliver, middle, makes his way to the podium with Minister of State (Finance) Kevin Sorenson, right, and Parliamentary Secretary to the Finance Minister, Andrew Saxton prior to the finance ministers meeting in Ottawa on Dec. 15, 2014. THE CANADIAN PRESS/Sean Kilpatrick
1. It's all about the economy and Finance Minister Joe Oliver insists he's staying the government course, notwithstanding plunging international oil prices that have blown a multibillion-dollar hole in federal revenues and delayed the delivery of the 2015-16 budget until at least April, after the fiscal year-end. New Democrats and Liberals believe they've found a fresh crack in the Conservatives' economic armour and spent most of the first question period Monday challenging the government's fiscal management.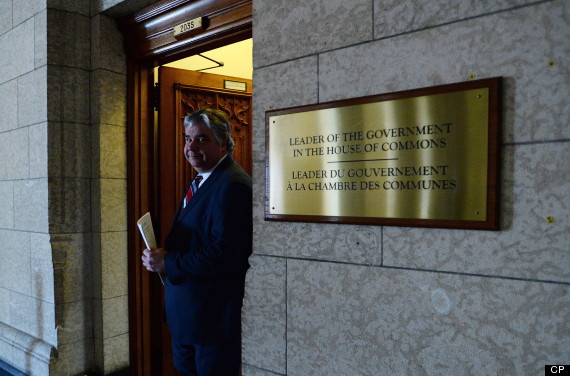 Peter Van Loan, Government House Leader leaves his office on route to a press conference in the Foyer of the House of Commons on Parliament Hill in Ottawa on Jan. 26. THE CANADIAN PRESS/Sean Kilpatrick
2. Conservative House leader Peter Van Loan framed the spring sitting of the Commons with an address to reporters that mentioned taxes seven times and "strong" leadership six times. Conservative tax-cutters in a dangerous world, backed by new anti-terror laws and more tough-on-crime bills, is the campaign-tested government brand.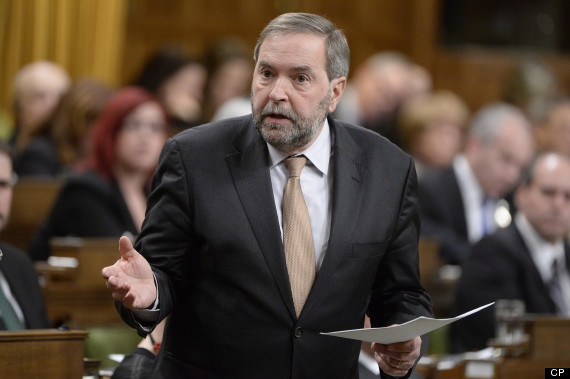 NDP Leader Tom Mulcair asks a question during Question Period in the House of Commons in Ottawa on Monday, Jan. 26, 2015. THE CANADIAN PRESS/Adrian Wyld
3. NDP Leader Tom Mulcair's first three questions in the House revolved around the Canadian military being drawn into a ground war in Iraq. Liberal Leader Justin Trudeau also explored the subject during his initial round of questions. A debate over extending Canada's six-month mission against the Islamic State — and defining Canada's military role — appears likely to be a dominant theme this spring.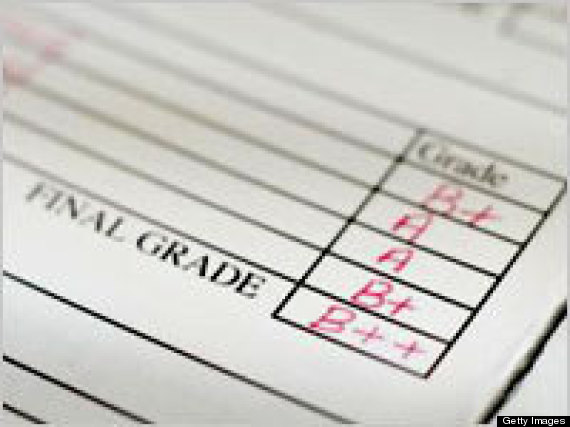 File photo of a report card. GETTY IMAGES
4. New Democrats are calling for an economic "reality check" from the government to summarize the current state of the economy in light of the decision to delay the budget. The Conservatives used a similar demand for "report cards" from the Liberals during the 2009 global financial crisis to stage a series of campaign-style town hall meetings the Liberals soon came to regret.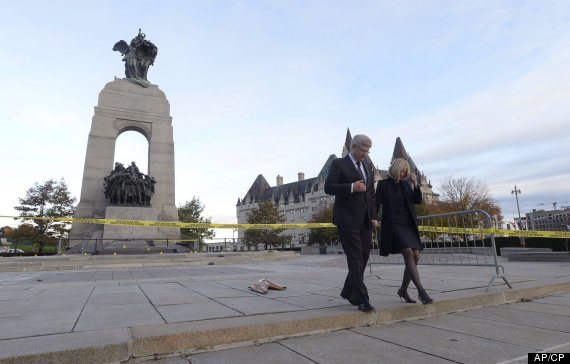 Prime Minister Stephen Harper and his wife Laureen walk away after leaving flowers on the perimeter of the National Memorial in Ottawa on Thursday Oct. 23, 2014. AP PHOTO/THE CANADIAN PRESS Adrian Wyld

5.The government is promising new anti-terrorism legislation later this week in response to last fall's deadly domestic attacks on soldiers in Saint-Jean-sur-Richelieu, Que., and Ottawa. Civil libertarians may be concerned about the impact of new laws on the right to free speech and dissent, but in Parliament this was the dog that didn't bark Monday, with nary an opposition probe. "Of course one of the most important things is to protect Canadians," Mulcair told reporters after question period. "We're going to wait and see what is actually in the bill."

ALSO ON HUFFPOST:

Canada's Top Performing Economies, According to the Brookings Institution

Suggest a correction

OTTAWA - The House of Commons resumed Monday following a five-week break and now enters its last scheduled sitting before the fixed federal election date next October. Here are five things you should know: