Stranded Orca Saved After Hours Of Help From Some Friends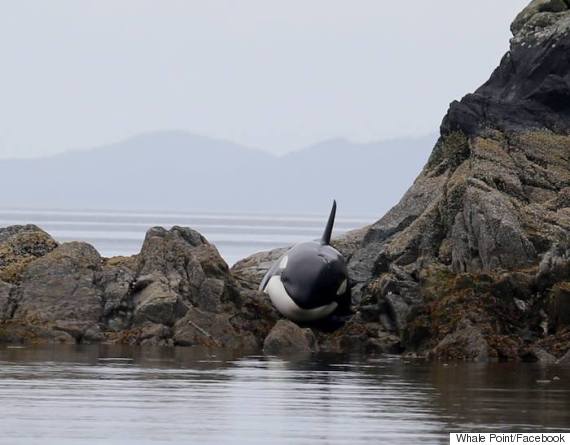 A group of volunteers and researchers rushed to help a killer whale that found itself beached on some rocks on B.C.'s remote North Coast.
The stranded orca was discovered at low tide near Hartley Bay, a First Nations community south of Prince Rupert, on Wednesday afternoon.
A group called the Cetacean Lab, along with members from the World Wildlife Fund and the Guardians of Hartley Bay, arrived and approached the whale "as quietly as possible."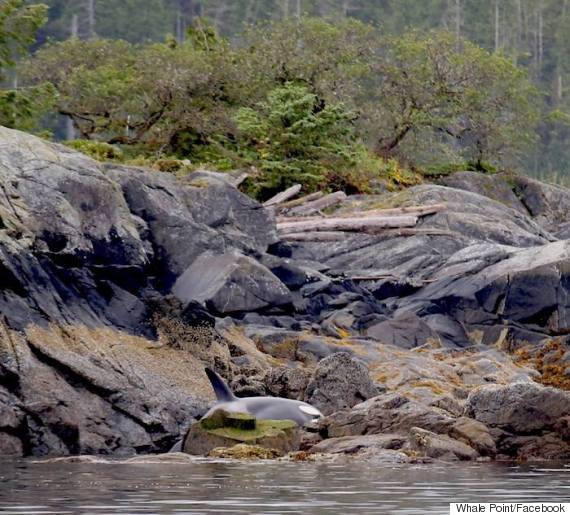 "Today was one of very high emotions," said a Facebook post from the lab.
"Fortunately on some level this transient orca understood that we were trying to help. She cried often, which tore at our hearts."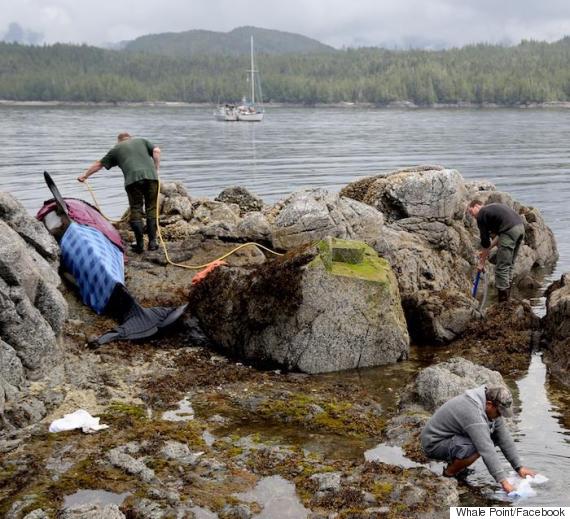 Hermann Meuter, a co-founder of Cetacean Lab, told CBC News: "We decided the best thing to do would be to keep her cool, that meant to put water on her body and we used blankets and sheets."
One member put together a "MacGyver-like water pump" and others draped wet sheets over the orca.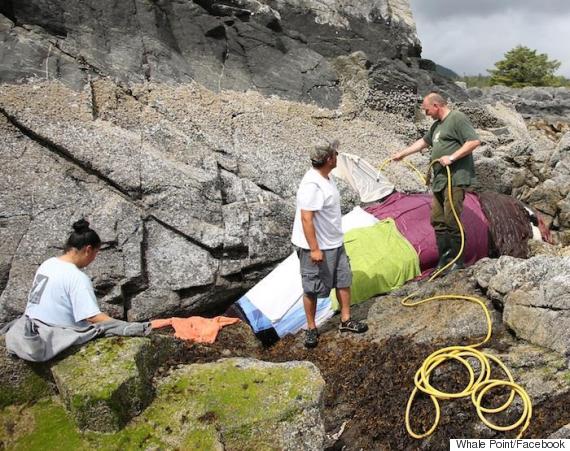 After more than six hours, the tide came up and the whale was able to free itself — as its rescuers cheered.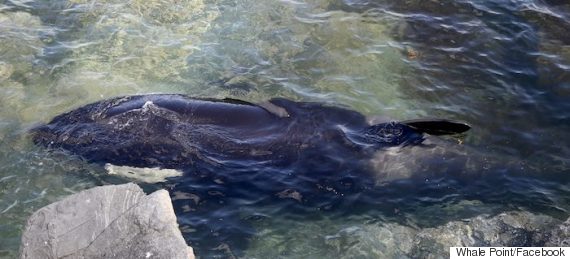 "A giant thank you once again to this amazing community that comes together so quickly to protect what is sacred," the group wrote on Facebook.
In 2011, the Cetacean Lab helped save a juvenile humpback whale that got tangled in a gill net.
Like Us On Facebook

Follow Us On Twitter

Follow Us On Instagram
ALSO ON HUFFPOST:
B.C. Killer Whale Caught In Fisherman's Net
A young killer whale struggled to get free of a fishermen's net near Port Hardy, B.C., while her frantic family surrounded her.

"Her family was close by the entire time 'spy hopping' and waiting near the surface."

In the end, the fisherman was able to cut part of his net and free the orca.

Her cousin waits for I103 to be set free.

"Upon her release I103 went straight over to her family where they grouped up and swam for Malcolm Island."

I103 is on the far right side.

I103

I103 with her family.