Police said one of the suspects
pointed the gun at the girl
before she went to her parents' bedroom to get the change jar to hand over to the men. One of the suspects was initially described as having full-sleeve tattoos up his arms, but police now say they were mistaken and the man bore tattoos on his right forearm of a tribal image and scorpion.
Police say they hope the photos will lead to a tip that will identify the suspects. They say somebody knows the suspects' identities and the "appalling" circumstances will convince them to talk to police.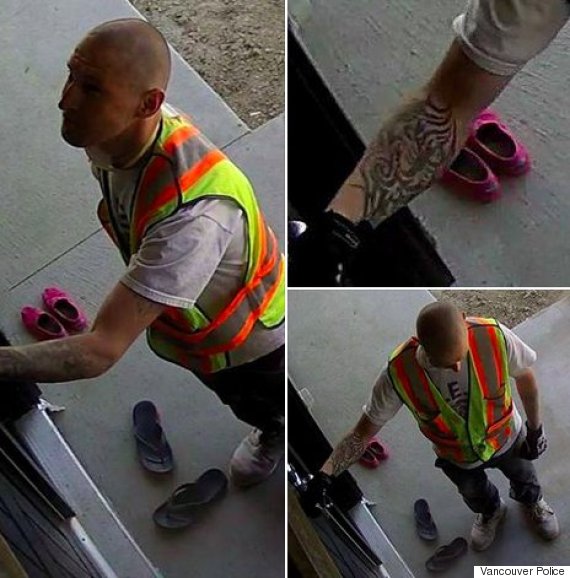 ALSO ON HUFFPOST:

Vancouver's Most Wanted, April 2015




Suggest a correction

Vancouver police are expanding their search across Canada for two suspects wanted for a home invasion where a gun was used to rob a seven-year-old girl of a change jar. The crime occurred June 17, when police say two men dressed in reflective vests forced their way into an East Vancouver home.