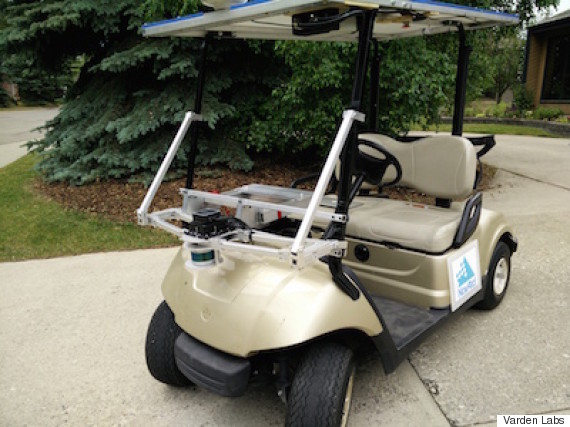 While other driverless vehicles are being developed and may take years before they reach public roads, Rodrigues says the shuttle could be ready for final testing and use on private spaces, such as university campuses, in 12 months.

The shuttle — which is a golf cart — uses two core systems to operate, one to navigate utilizing a military-grade GPS and a second to steer and decide speed by looking for obstacles with a sophisticated laser scanner.

Rodrigues says the duo created an original software program as well as fit motors and actuators to the steering and brake systems and developed a full electrical system to make it work. He says the prototype — which cost $50,000 to build — was developed in under a year by their company Varden Labs.

ALSO ON HUFFPOST:


Suggest a correction

WATERLOO, Ont. — A pair of Canadian university students have developed a working prototype for a self-driving electric shuttle. Alex Rodrigues and Michael Skupien of the University of Waterloo successfully tested the shuttle earlier this week.