The Calgary Police Service
Police say they have also seized four times as many handguns this year.
The below map was provided by the Calgary Police Service—it shows shooting-related incidents to date this year.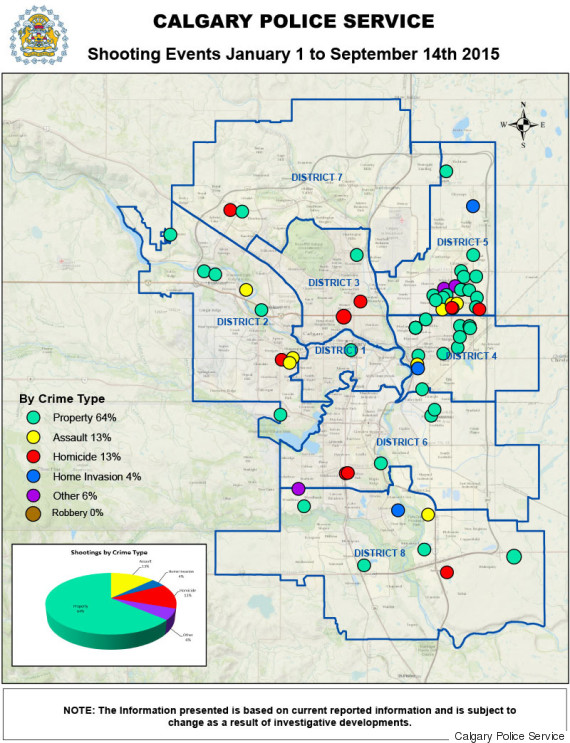 Chief Paul Cook says he is concerned that innocent people could end up getting hurt.

Last week a young woman was gunned down in a car near North Hill Mall. (CHQR, The Canadian Press)  

ALSO ON HUFFPOST:

Notorious and Infamous Alberta Murders




Suggest a correction

Calgary's police chief is worried about the rise in shooting-related homicides in the city. Police say there have been 10 shooting deaths so far this year compared to only three during all of 2014. Six of the firearms-related homicides in 2015 involved gangs, drugs and organized crime.