Canada Election 2015: Number Of Female Candidates Goes Up Since 2011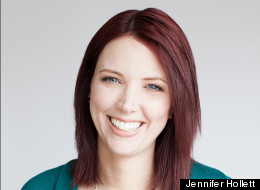 OTTAWA — Almost 1,800 candidates representing 23 different parties will be vying for Canadians's votes when they go to the polls on Oct. 19.
And about one third of those candidates are women — a small 1.5 percentage point increase over the 2011 election.
Equal Voice, a non-partisan advocacy group dedicated to increasing women's participation in politics, said it's "thrilled" with the progress but noted that at this rate it will take "another 11 federal elections to reach anything approximating gender balance on the ballot. Forty-five years."
The Conservatives, Liberals and NDP are all running full slates, with candidates in each of the country's 338 ridings.
The Greens are running 336 candidates, with holes in Labrador and the British Columbia riding of Kelowna.
In Quebec, the Bloc Quebecois is running a full slate, with 78 candidates.
According to Equal Voice, 33 per cent of the candidates of the five main parties are women.
The NDP leads the pack with 43 per cent women, followed by the Greens with 39 per cent, the Liberals with 31 per cent, the Bloc with 28 per cent and the Conservatives with just 20 per cent.
Monday was the deadline for candidates to register with Elections Canada or withdraw their names from the ballot. While the agency is still in the process of finalizing the list, its website as of late Wednesday afternoon showed 1,791 registered candidates.
Eighty candidates are running as independents or with no party affiliation. That includes Scott Andrews, one of two former Liberal MPs who were turfed from their party over allegations of sexual harassment by female New Democrat MPs. Andrews is running as an unaffiliated candidate in his old Newfoundland riding.
Among the parties that will be represented on the ballot are some that few Canadians will be aware even existed: Alliance of the North, the Bridge party, Senior's party, United party and the Accountability, Competency and Transparency party, all of which boast only one candidate each.
The Libertarians are running 72 candidates, the Marxists-Leninists 70, Christian Heritage 30, Rhinoceros 27, Communists 26, Forces et Democratie 17, and the Pirate party five.
Also On HuffPost:
Candidates Dropped From Canada Election 2015
The Liberal candidate in Victoria resigned after comments she made about mosques and Israel were discovered by a satirical news website. In 2013, Thomas wrote on Facebook that mosques were once education centres but were now used "as brainwashing stations."

The Conservative party's flagbearer in Mississauga-Malton was let go on Oct. 6 after a Canadian Press story discussed his defence of gay conversion therapies. Grewal had penned an editorial for the Punjabi Post, titled "Is it wrong for a homosexual to become a normal person?"

Sandra Arias told The Canadian Press that she pulled out of the race over what she says is the financial pressure of a historically long campaign. Arias was running in the riding of Battlefords-Lloydminster, which is currently held by Agriculture Minister Gerry Ritz, who took 67 per cent of the votes in the last federal election.

Stefan Jonasson, a Unitarian minister, dropped out as the NDP candidate in the riding of Charleswood-St. James-Assiniboia-Headingly after it emerged that he compared the actions of an Orthodox Jewish group to the Taliban on social media.

Maria Manna stepped down as the candidate in the B.C. riding of Cowichan-Malahat-Langford after she questioned the official account of the Sept. 11, 2001 attacks on her Facebook page, reported CBC News.

On Sept. 16, the Liberals announced they had ended Austin's candidacy for views that were "irreconcilable" with the party, according to The Canadian Press. A Twitter account bearing the same name posted a link to a video of last year's Parliament Hill shooting, writing, "Harper has turned our Nation's Capital into a War Zone as his thirst for War."

The ex-Conservative candidate made a splash in headlines on Sept. 6 after footage of Bance peeing into a mug then emptying it into a sink resurfaced. The clip aired in a 2012 episode of CBC's Marketplace. Bance told HuffPost Canada, "I had a health situation and needed to make an emergency decision, ironically to save myself from embarrassment back then."

Joy Davies resigned as the Liberal candidate in the B.C. riding of South Surrey–White Rock after telling The Huffington Post Canada it is safe for pregnant women to smoke pot and that it might make their kids smarter. "Ms. Davies' views in no way reflect the values or policies of the Liberal Party of Canada," the party said.

The Conservative candidate in Toronto-Danforth was booted from the party on Sept. 7 after a series of YouTube pranks surfaced showing Dutaud faking a mental illness and pretending to orgasm during what appeared to be a customer service call.

The Liberal candidate in the Calgary-Nose Hill riding in Alberta stepped down after offensive tweets she posted as a teenager surfaced. Ala Buzreba had earlier apologized for her tweets and blamed youthful ignorance for her social media faux pas.

Blair Dale was dropped by the Conservatives after past remarks he made on social media about sex and abortion came to light. Dale was acclaimed to run in the Newfoundland riding of Bonavista-Burin-Trinity just days earlier.

The Liberal candidate in Pierre-Boucher-Les-Patriotes-Verchères a resigned after she was barred from running municipally due to an outstanding loan.

The NDP candidate's controversial comments about Israel and Canada were featured on a Conservative attack website. Morgan Wheeldon handed in his resignation as the candidate for Kings-Hants in Nova Scotia after the party asked him to resign or be fired.

The Tories confirmed on Sept. 22 that their candidate in the New Brunswick riding of Acadie-Bathurst dropped out of the race for personal reasons. Robichaud was also the party's candidate in the 2011 federal election but lost to Yvon Godin of the NDP.

The Conservative candidate in Repentigny, Quebec was dropped from the slate after it was discovered that he pleaded guilty to marijuana possession in 2011, according to La Presse.

The Conservative candidate in Hochelaga, Quebec was dropped after the Journal de Montréal revealed that he was had been promoting the NDP on his Facebook page in the last year.

The Montreal NDP candidate selected to go head-to-head against Liberal Leader Justin Trudeau in the Papineau riding resigned after it was revealed that she used to be a member of the provincial separatist party Option nationale. She also spoke passionately about her desire for Quebec to achieve independence.