Const. Tim Bedard, B.C. Mountie Who Punched Inmate, Gets Conditional Discharge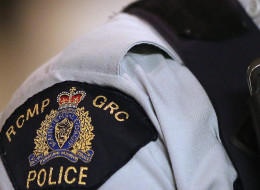 NANAIMO, B.C. — A Vancouver Island Mountie who pleaded guilty to assault causing bodily harm has received a conditional discharge and one year probation.
Const. Tim Bedard admitted he punched an inmate at the Nanaimo detachment after the man refused to remove his shorts while being booked into a cell and struck the officer.
Bedard hit the man eight times, leaving him with a broken nose, a possible fractured cheekbone and a black eye.
The Independent Investigations Office investigated the June 2014 incident before a charge was sworn against Bedard in provincial court in February.
RCMP Supt. Mark Fisher said he respects the decision, though it's unclear when Bedard will return to front-line duties.
Court heard the officer has been diagnosed with post-traumatic stress disorder, and the sentence means he will not have a criminal record.
Bedard must also complete 50 hours of community service within the first six months of his probation. (CKAY, The Canadian Press)
Also On HuffPost:
The Royal Canadian Mounted Police Force was created in 1873 with 150 troops. Today, the organization employs more than 28,000 people.

The officers were called the "North-West Mounted Police" until Feb. 1, 1920, when legislation merged the Mounties with other police forces across eastern Canada. They became known as the "Royal Canadian Mounted Police."

In the 1800s, the NWMP uniform was similar to one worn by the British army.

The RCMP headquarters was originally located in Regina. It was moved to Ottawa on Feb. 1, 1920.

The '70s was a big decade for the RCMP. Women were first accepted as uniformed members in 1974. The period also brought an expansion to airport policing, VIP security, and drug enforcement.

Although they weren't recognized as uniformed members, women were involved with the Mounties as early as the 1890s. The force employed women to escort female offenders, and to fill lab-research positions.

Before snowmobiles, Mounties serving in the north used dog sled patrols. Two teams with a total of 21 canines made the last official dog sled patrol in 1969.

The RCMP training academy known as "Depot" has been located in Regina since 1885.

The RCMP's insignia — including a bison, maple leaves, and crown — hasn't changed since 1954. The badge includes the organization's motto, "Maintiens le Droit," which means "Defending the law."

The bison, which has always been included in the RCMP badge, had a close association with the first Mounties who worked on the Prairies, who relied on the animal for food, fuel and clothing.

The largest RCMP detachment in Canada is in Surrey, British Columbia. Over 1,000 police officers, municipal employees, and volunteers serve a population of over 514,000 people.