Dan Brooks Steps Down As Leader Of B.C. Conservatives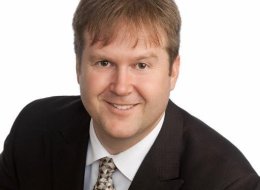 VANCOUVER — The head of British Columbia Conservatives says he's resigning as leader due to family and business responsibilities.
Dan Brooks was elected leader on April 12, 2014, taking over from John Cummins after the party's disappointing finish in the 2013 provincial election.
Brooks says it has been an honour to serve, but the leadership is a volunteer position and he has a business and a family to support.
His business, a tourism resort in north-central B.C., means Brooks is an absentee leader for much of the summer, and he says members want somebody who is more active.
The B.C. Conservatives garnered 4.8 per cent of the popular vote during the 2013 provincial election and failed to win a seat.
"I simply can't be the leader that the party needs in order to be competitive in 2017."
Brooks says he will serve as interim leader until the party's annual general meeting in Richmond on Feb. 20.
"My own financial situation doesn't allow me to be a volunteer leader any longer,'' he says.
"I simply can't be the leader that the party needs in order to be competitive in 2017 because my time at my business takes me away from that. So I think I made the right choice for the party, so that the party can find new leadership and find that person who can fill that role that I wasn't able to.''
The party's website says Brooks and his wife Ellen are parents to seven girls.
The next general election in the province has been scheduled for May 9, 2017.
Also On HuffPost:
B.C. Election 2013 Promises
This gallery details promises that B.C. parties are making in the 2013 election. The B.C. NDP and the B.C. Conservatives both promise to end corporate and union donations. The NDP will end them starting in January, if elected to government, while Conservative Leader John Cummins says he proposed a similar ban two years ago.

B.C. NDP finance critic Bruce Ralston announced on April 11, 2013 that the party would eliminate the Training and Education Savings Plan, which has provided $1,000 for every child born in B.C. into a government-managed education savings plan since 2007. The B.C. NDP estimates that cutting the program could save up to $30 million a year.

The B.C. NDP has pledged to cut the early childhood tax benefit, which provides $55 a month to families with net income under $100,000 a year for every child under six.

The B.C. NDP has pledged to expand the province's carbon tax to include vented emissions from the oil and gas industry, and would not balance the carbon tax with tax reductions.

The B.C. NDP have pledged to raise the province's corporate income tax from 11 per cent to 12 per cent, which the party claims would add $100 million in revenue in 2013-14, and $200 million in 2014-15, the party said when it announced its fiscal plan.

The B.C. NDP has pledged to raise the province's film-labour tax credits by seven per cent, from 33 per cent to 40 per cent, for foreign and domestic productions.

The B.C. Conservative Party has promised to create a five-year, $200 million grants program that would allow communities to fix up depleted roads and other infrastructure, the party announced in a news release on April 12, 2013.

The B.C. Conservative Party has pledged $4 million to hire 10 prosecutors who would make up a Northern and Interior Gang Crime Prosecutors Unit, focused specifically on gang-related activity, the party announced in an April 10, 2013 news release.